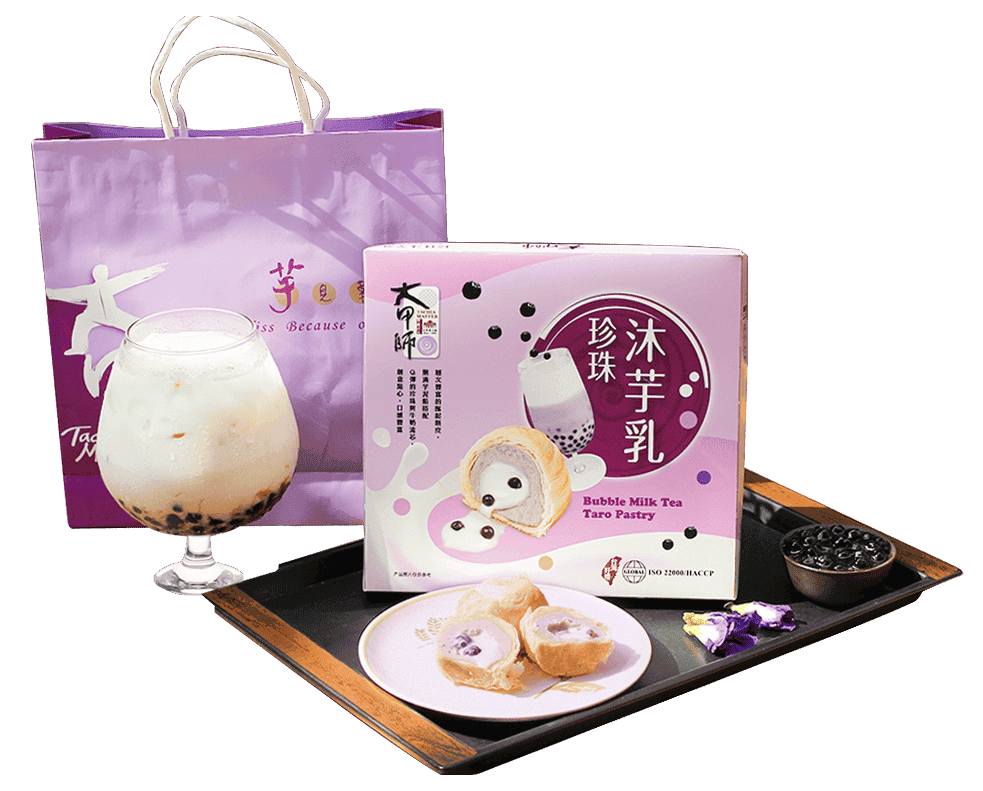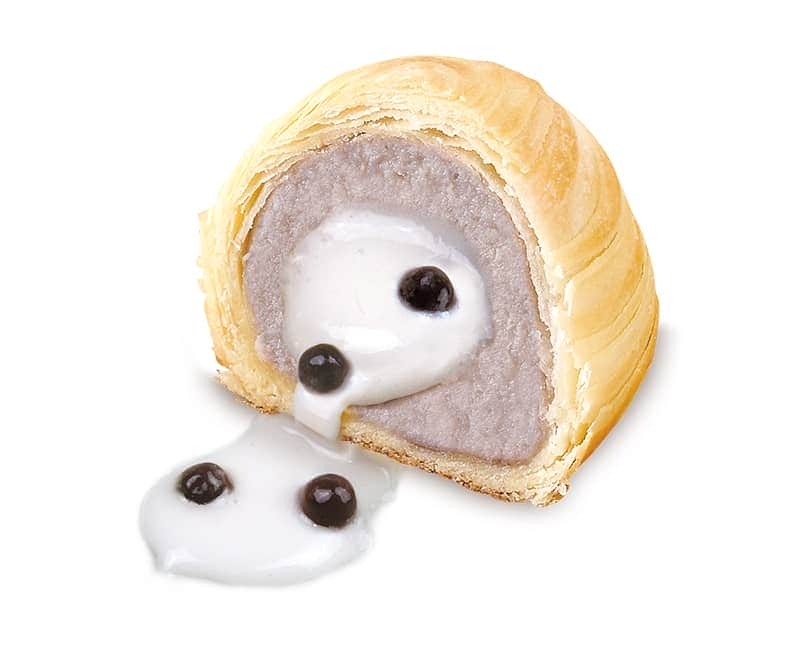 Bubble Milk Tea Taro Pastry
From Lava Custard Taro Pastry, a dessert transformed by pearl taro milk is introduced after two years of development and hundred times of adjustment.
Stacked flavors are built upon layers and layers of all natural ingredients. By baking at a high temperature, the chemical reactions of natural butter, protein, and sugar leads to a kind of pastry with a unique flavor and color, offering customers a one-of-a-kind good taste.
Strictly-selected local betel nut taro is paired up with chewy brown sugar pearl mochi, leading to smooth milk lava filling. With the aroma accentuated by Fleur de sel of France, Bubble Milk Tea Tao Pastry is the combination of gentle pastry and perfect taste.
Wrapping our products in high-standard environmental-friendly packaging, Tachia Master effectively preserves its freshness. When you unpack it, you will get a dense milky smell. First, you will taste the shortbread crust, which is followed by the fluffy taro. The lava filling, on the other hand, adds to its smoothness. Brown sugar pearl brings forth its springy and sweet flavor, with the deliberate addition of Fleur de sel producing gentle and soft taste, allowing it to maintain its sweet aftertaste, taking you on a sensational journey of your senses.
We carefully selected betel nut taro of Taiwan, trehalose of Japan, special natural butter from New Zealand, lava filling of Hong Kong and specially-made springy brown sugar pearl mochi, added with hand-made crispy pie crust containing multiple layers of filling to create multiple kinds of joy for your sense of vision, taste and smell.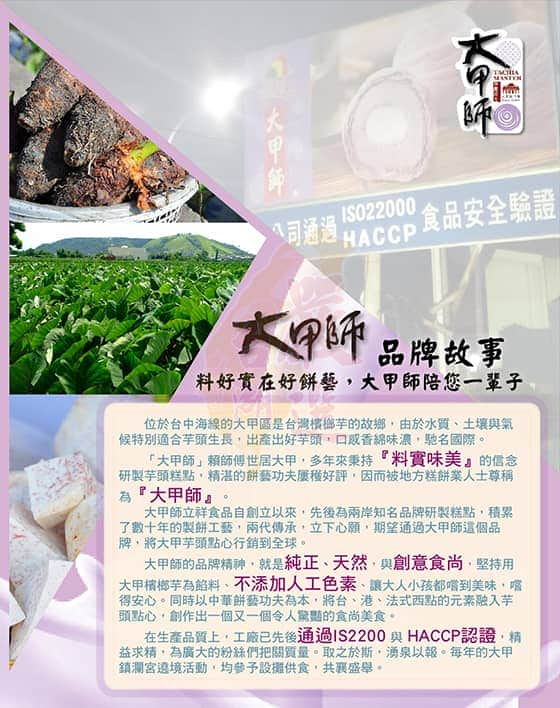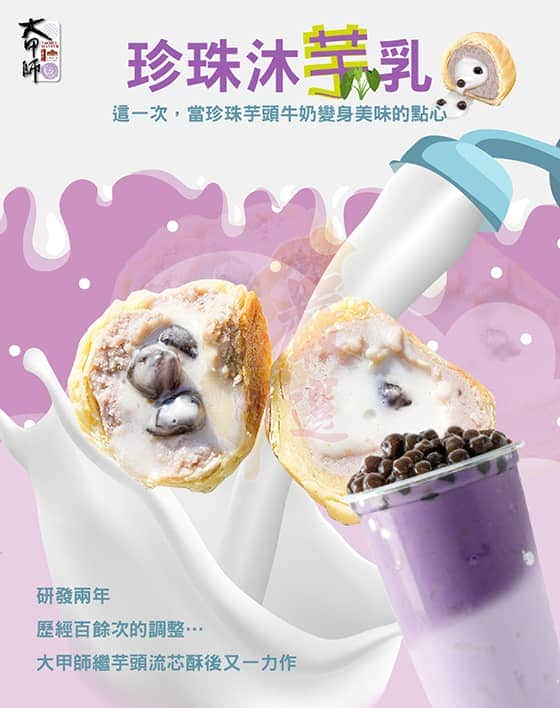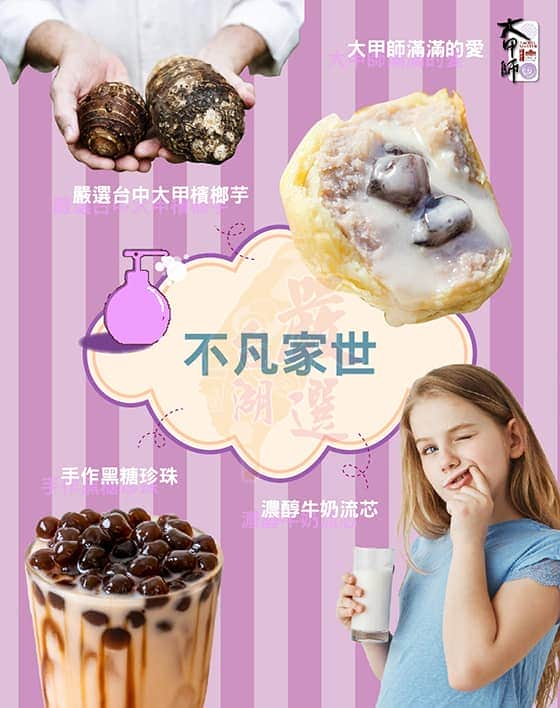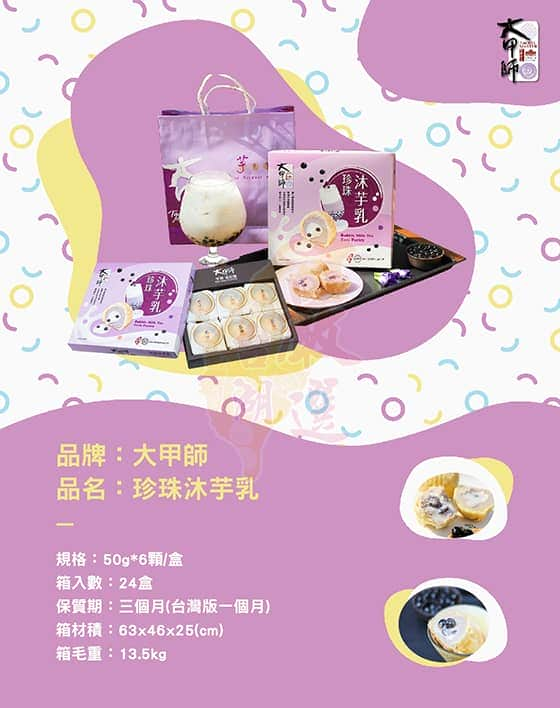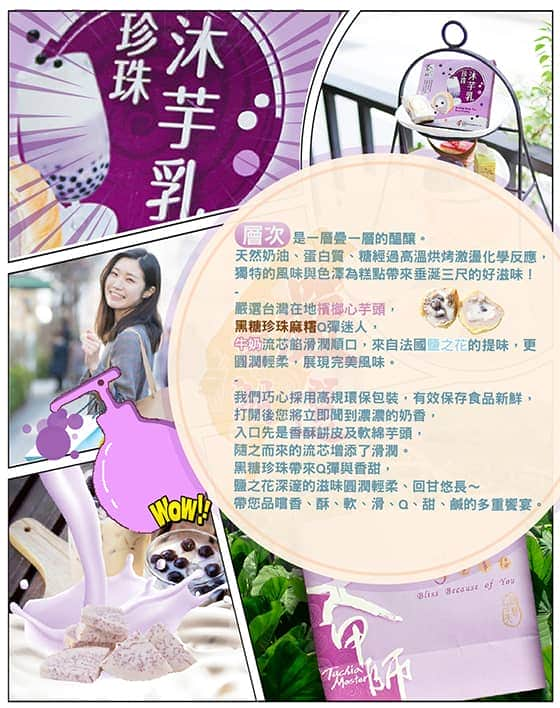 PRODUCTS
Name of Product:【Tachia Master】BUBBLE MILK TEA TARO PASTRY
Specifications:50g*6/box
Pc/Carton:24box/ctn
Shelf life:3months
Size:63*46*25(cm)
Gross weight:13.5kg
Contact Us: