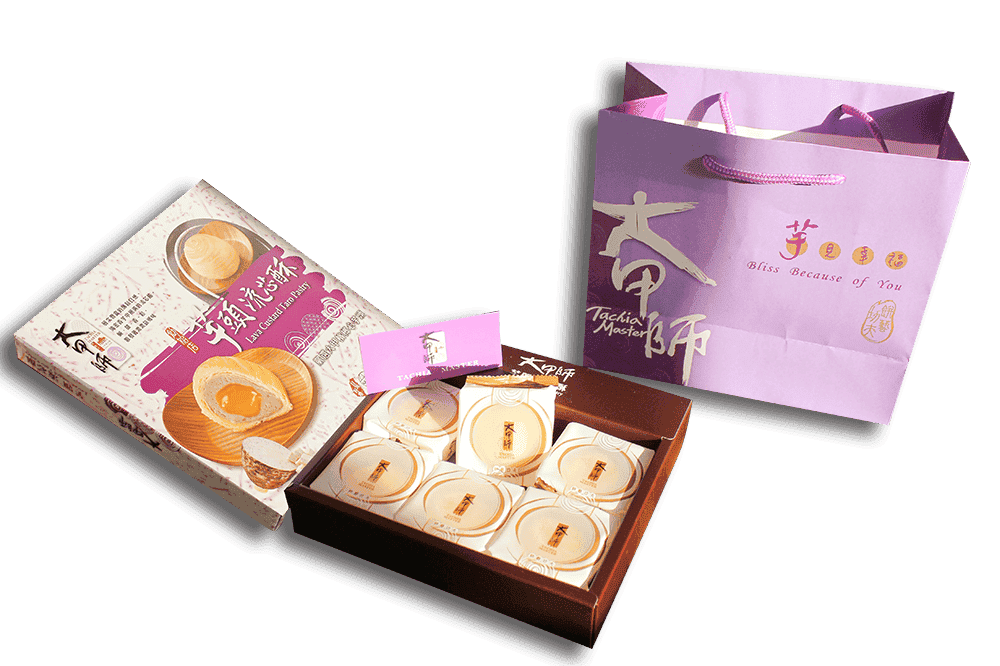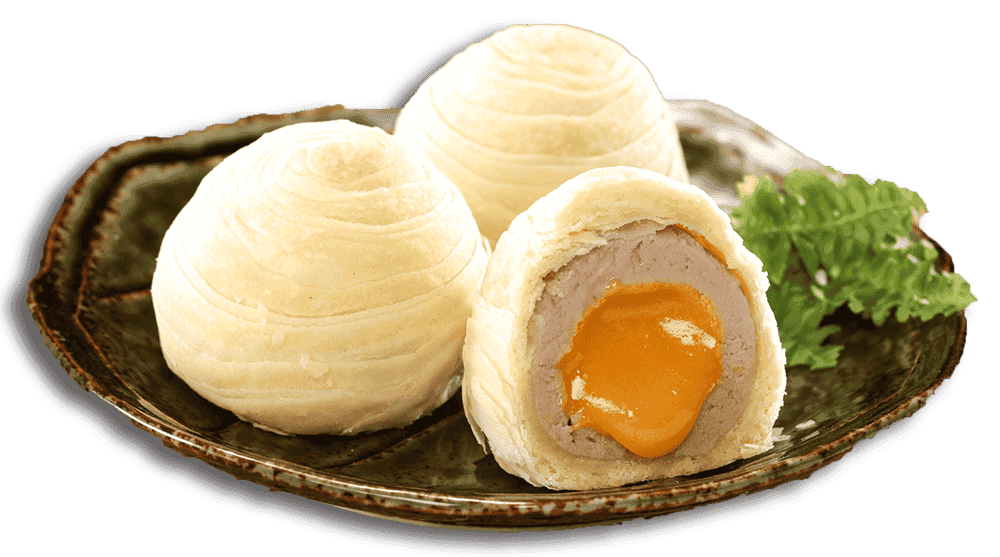 Lava Custard Taro Pastry
Tachia Master, with its good craft over 60 years,
just expect to br
ing you unparalleled tasty experiences. The launch of Lava Custard Taro Pastry became an instant hit in China, Hong Kong and Taiwan, selling over ten thousand sets per month, resulting in a buying craze which often times causes shortages in supply. At its debut, the product demonstrated high popularity. Taichia Master's exclusive salted egg yolk filling makes customers who like the experience of flavors exploding in their mouth comes back for more and more, again and again.
Purchasing Tachia Master's Lava Custard Taro Pastry in Mid-Autumn Festival, Dragon Boat Festival and Spring Festival has become national event every year. Giving a Tachia Master's gift box on festive holidays every year is definitely a heartfelt gesture, allowing the receiver to not only enjoy its wonderful taste, but also allows them to feel your sincerity.
The popularity of Tachia Master's Lava Custard Taro Pastry has extended across the globe, reaching Taiwan, China, Hong Kong, Southeast Asia, North America, and even Australia. As we strive forward, we will keep developing new products, such as "Bubble Milk Tea Taro Pastry," which incorporated Taiwan's famous Pearl Bubble Milk Tea. With every new product, Taichia Master offers you a wonderful taste while guaranteeing the usage of 100% safe ingredients.
Lava Custard Taro Pastry combines Taiwanese and Hong Kong pastry styles for a salty sweetness and smooth tastes, making it a classic among classics. Taros are collected during its mature stage with saturated starch inside after an 8-months natural field storage process. The taros are both fluffy in taste and rich in aroma. Duck eggs wrapped in red soil are slowly aged, with its aroma brought out by baking at a low temperature over time; it goes through countless modifications by Tachia Master based on the concept of Hong Kong dessert Lava Bun, allowing the smooth lava stuffing and fluffy taro to fully brings forth its salty sweet taste.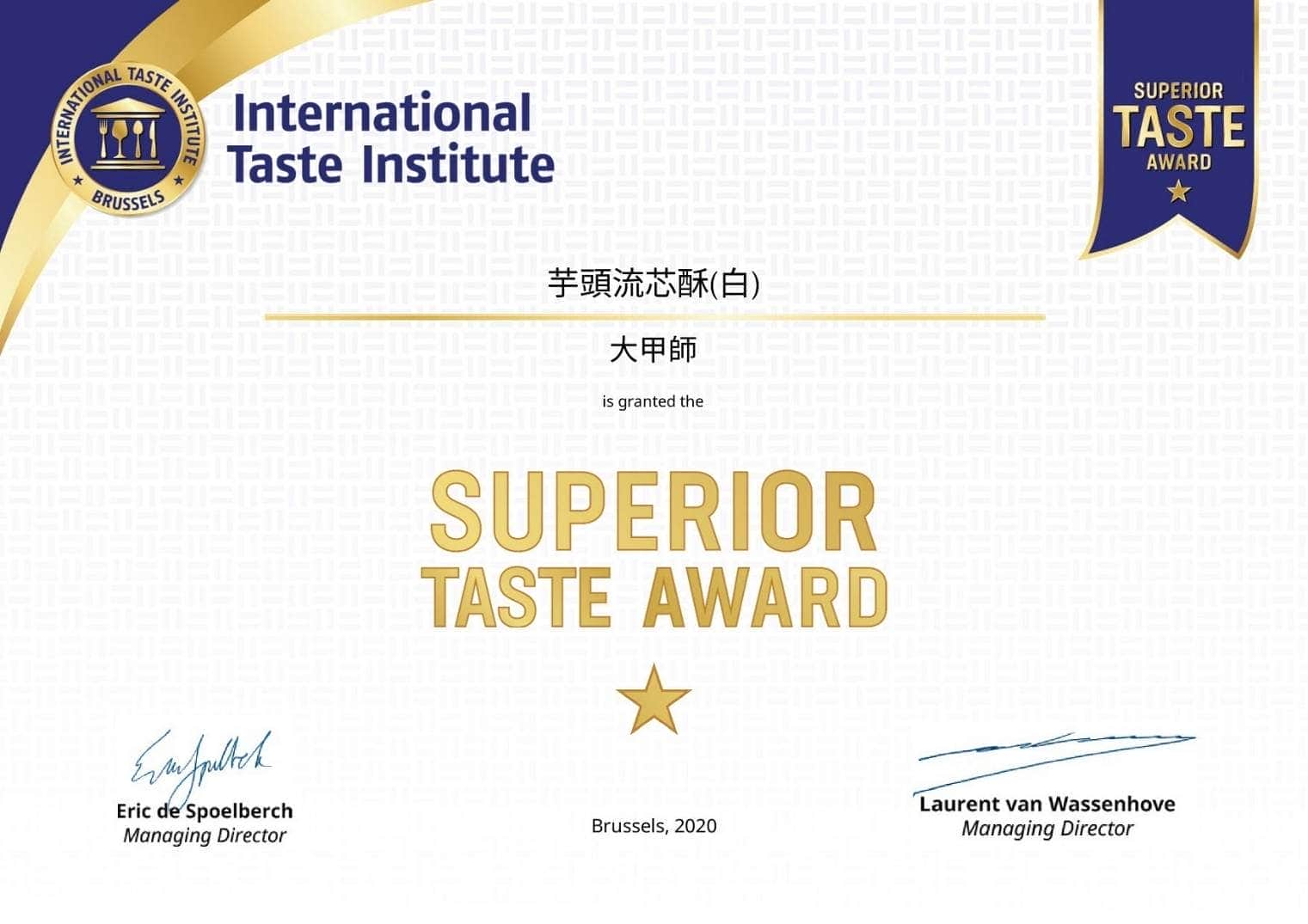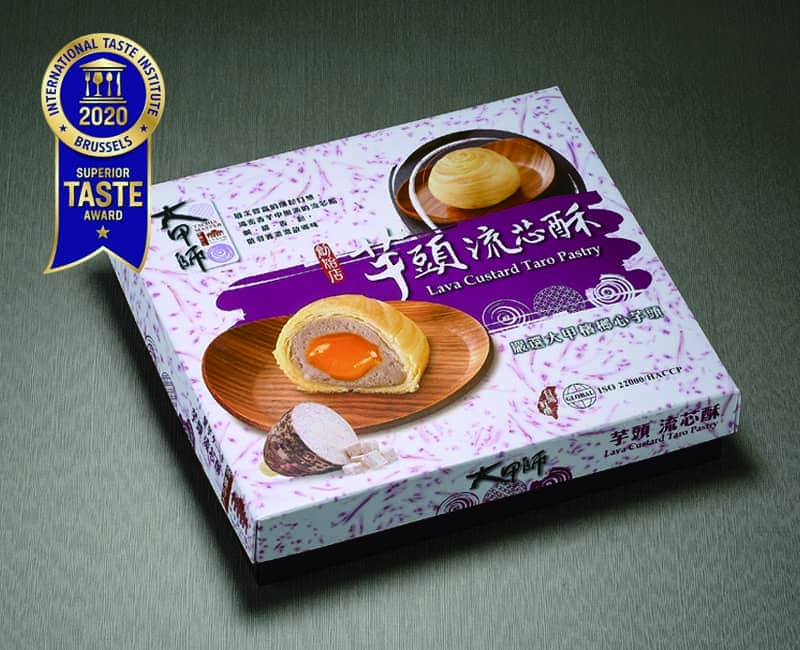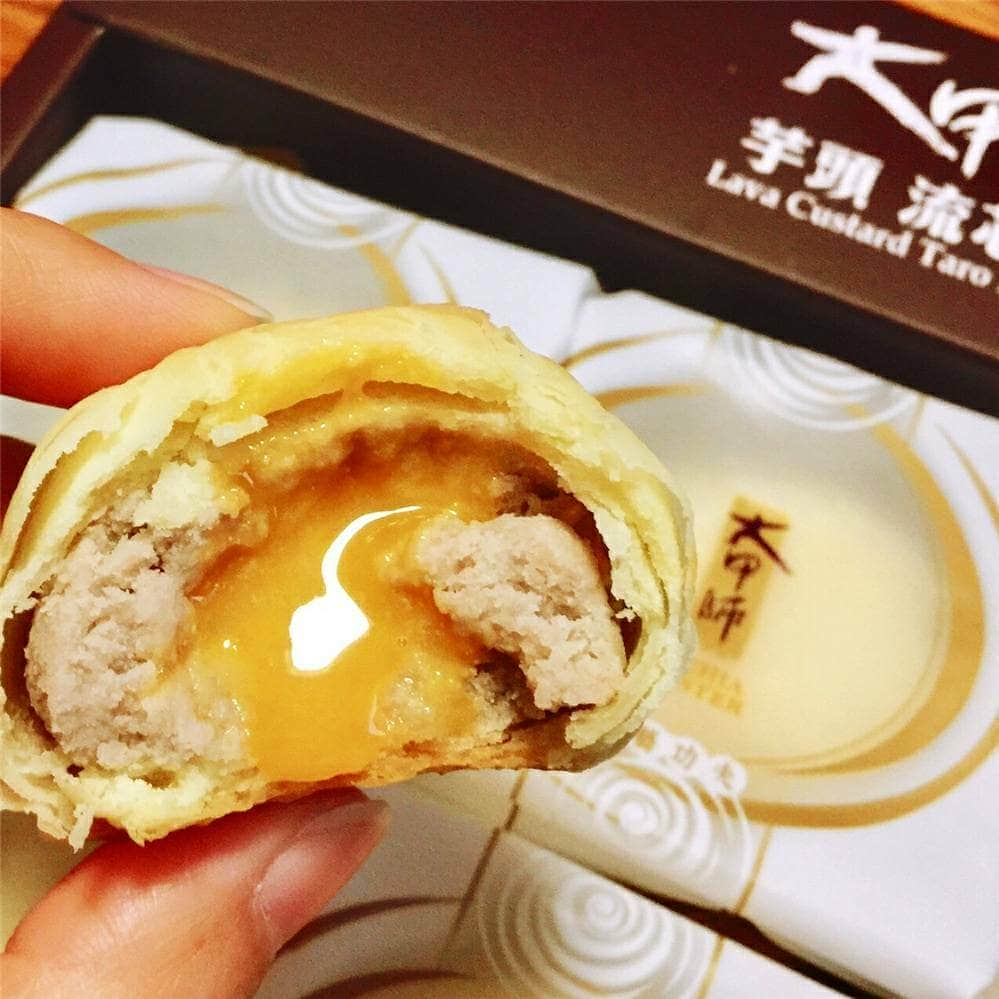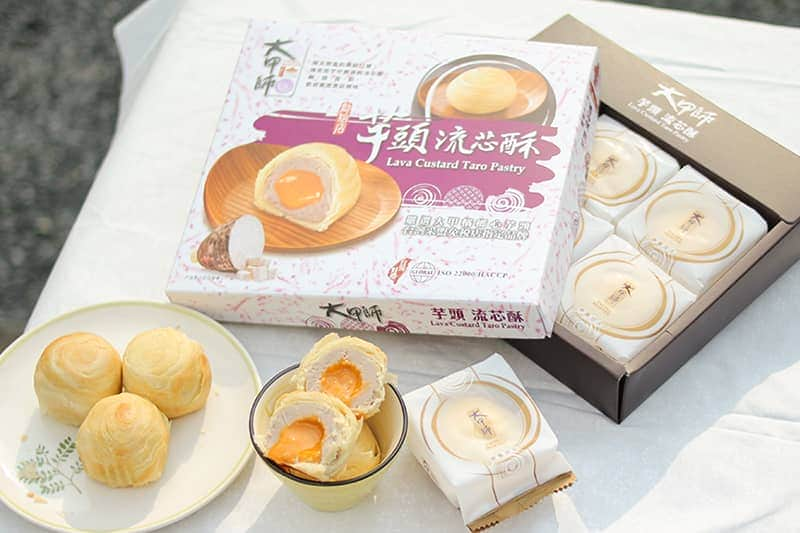 ◆

taro filling 【Taro、Sword Bean、sugar、maltose、Soybean oil、Trehalose、spices(sodium 2-(4-methoxyphenoxy) propanoate) 】、flour、Lava Custard【Duck egg、sugar、Carrageenan、Trehalose、powdered milk、maltodextrin、Hydroxypropyl Distarch Phosphate、Methyl Cellulose、spices (spices、maltodextrin)、β-Carotene】、anhydrous butter、sugar、Food coloring (Cochineal Red A、Erythrosine、Allura Red AC、Brilliant Blue FCF)、Potassium Sorbate(preservative)
◆ Allergen:
The product may contain dairy or gluten or egg that may induce allergy.
Consumer with food allergies and food sensitivities, please read ingredient statement care
◆ Ingredient:
Store in a cool dry place,away from sunlight
PRODUCTS
Name of Product:
【Tachia Master】LAVA CUSTARD TARO PASTRY
Specifications
:50g*6/box
Pc/Carton:24box/ctn
Shelf life:3months
Size:63*46*25(cm)
Gross weight:13.5kg
Contact Us: