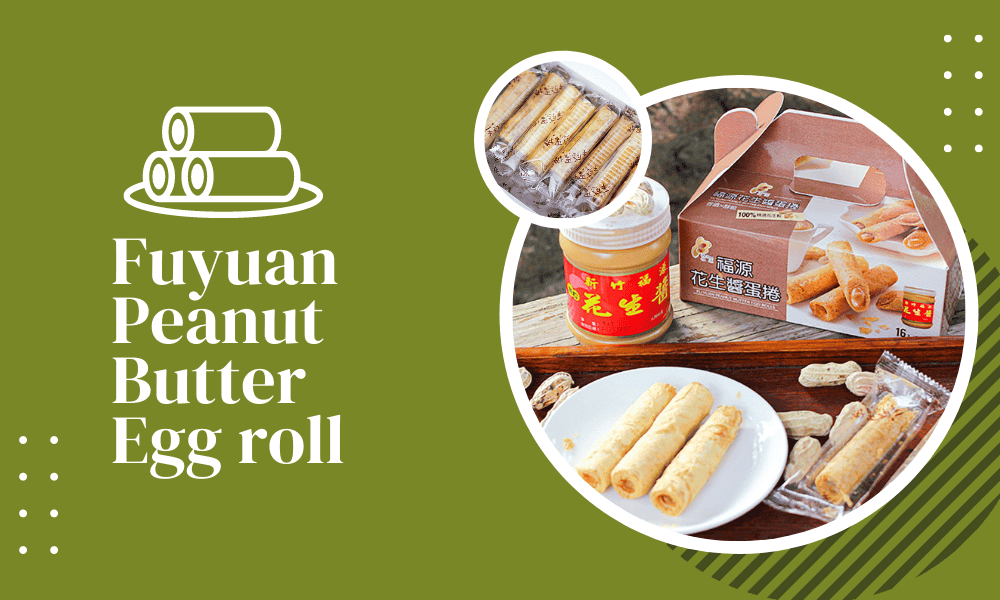 The perfect marriage between Taiwan's first-ranked peanut butter and thick egg rolls, Hsinchu Fu Yuan Peanut Butter Egg Rolls are also packaged separately for easy portability and preservation.

A whole box full of egg rolls, no extra packaging and substantially large portioned, giving you great value for your purchase. The most cost-effective, craftsmanship excelling, authentic kung-fu flavored product, presented simplistically.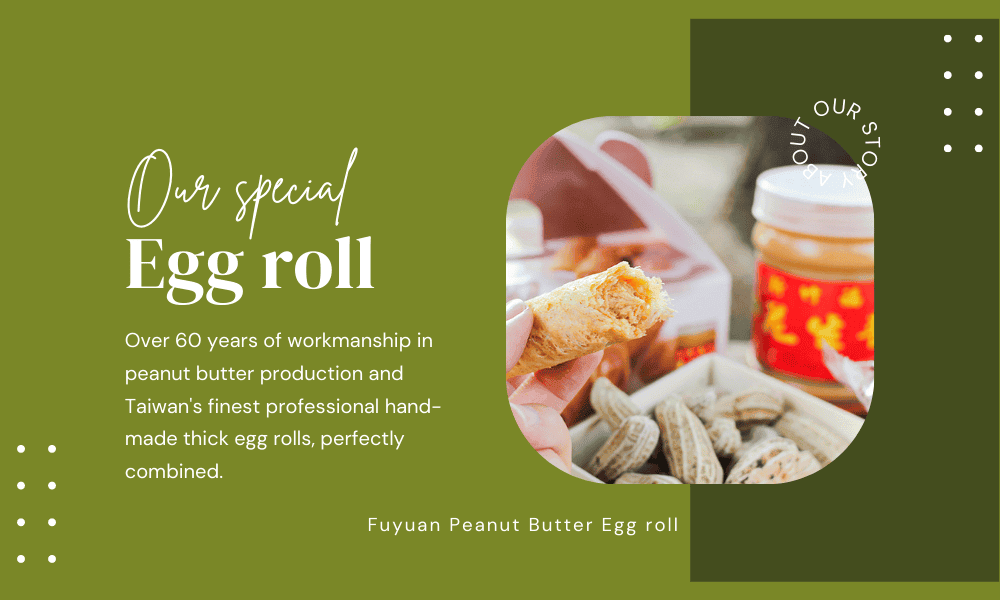 Over 60 years of workmanship in peanut butter production and Taiwan's finest professional hand-made thick egg rolls, perfectly combined.

In addition, it is
the only
delicacy from Taiwan that has been featured in weekendHK, selling well on multiple channels and platforms, including the high-end supermarket Jasons Market Place, Taiwan's highest density supermarket 7-11, and Taobao.com.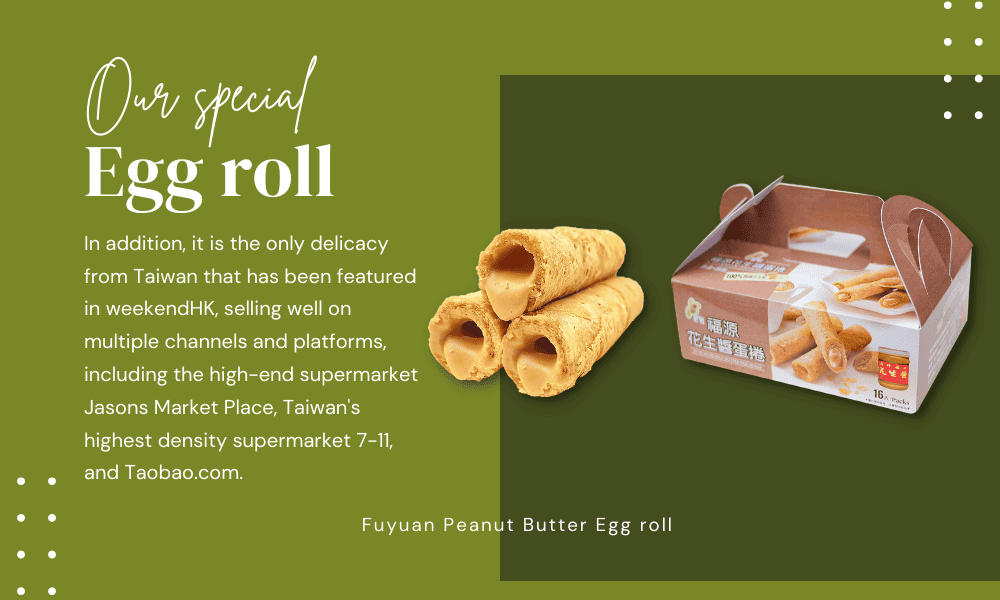 PRODUCTS
Name of Product
:
Fuyuan-Peanut Butter egg roll
Specifications
:
20g*16pc/
box

Pc/Carton
:
30
box/ctn

Shelf life
:
5months

Size
:
50*41*38(cm)

Gross weight
:
12.5kg
Contact Us
: