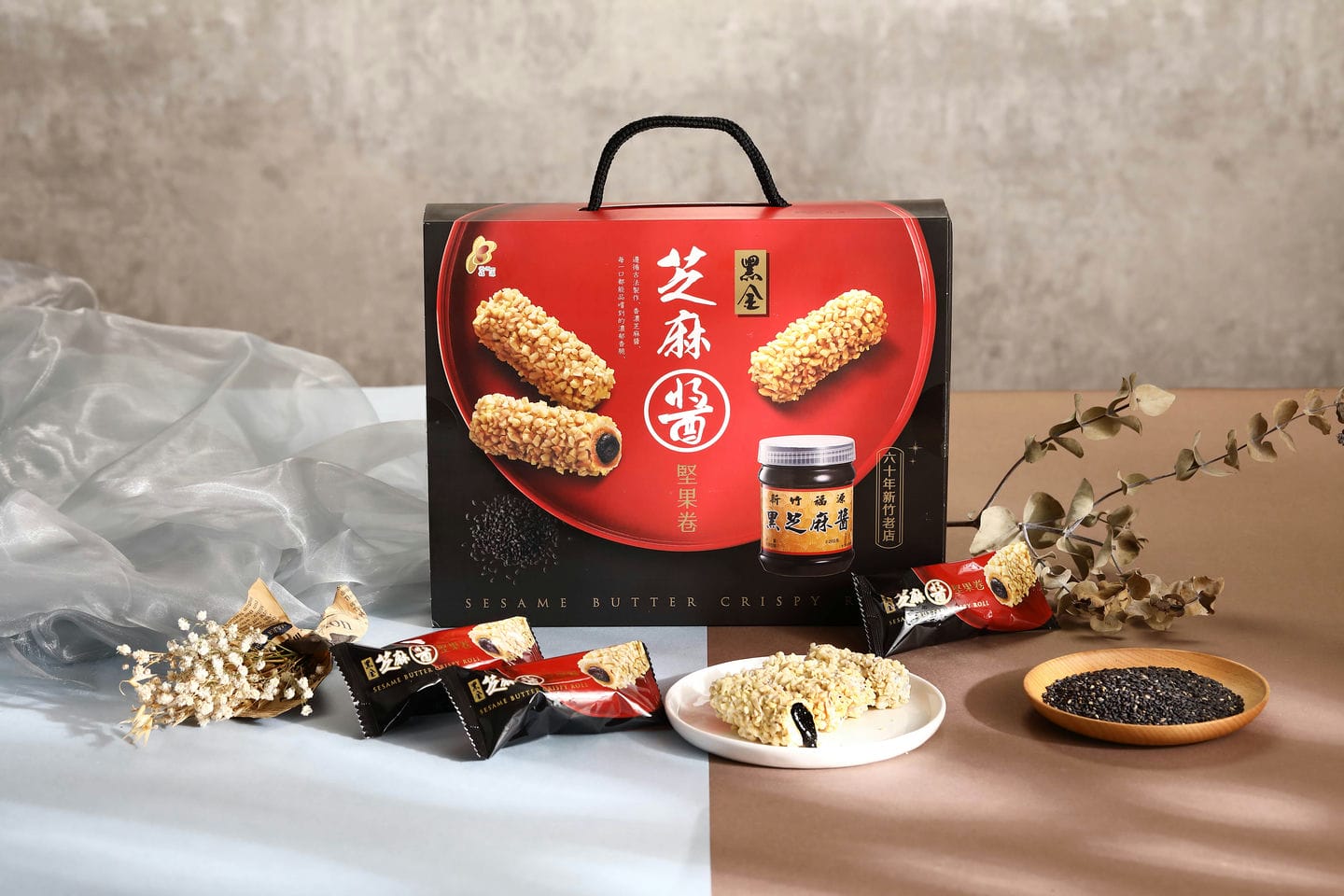 With the outer texture of Ferrero Rocher,
the slightly crispy diced almond is with abundant multiple layers.
Combining with the old and famous excellent food ingredients from Fu Yuan that is locally from Taiwan.


The stuffing is smooth and delicious.
Each bite makes you feel ultra-satisfied.
Eat one when you want something sweet, and
all of your fatigue disappears right away.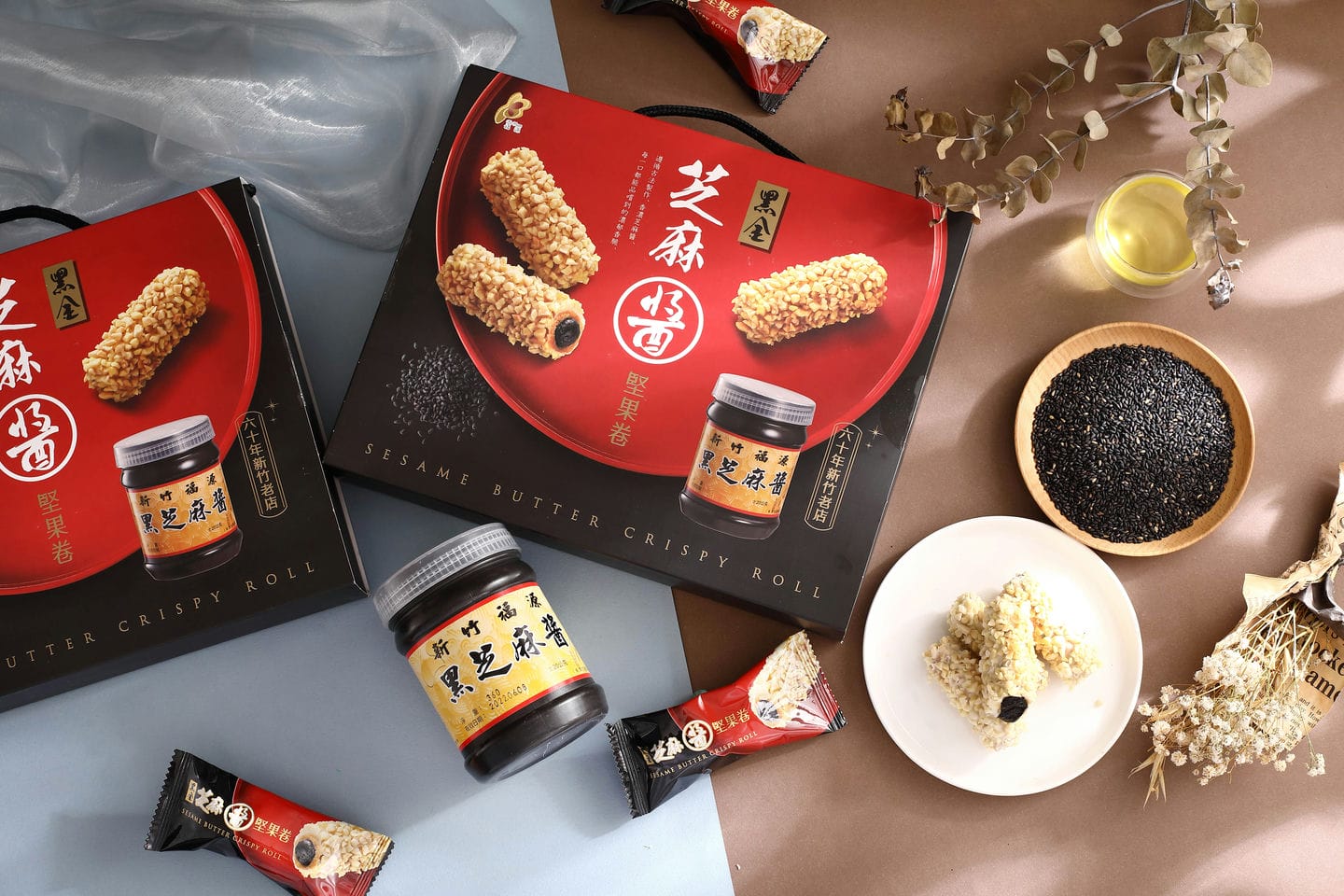 The gift boxe is with the most classic flavor: SESAME!!
Children and adults of all ages will all love it.
The portion is just right.
The individual single packaging makes it convenient and keeps it fresh.
It is a popular little bliss of snack in the office.
▼Sesame Butter Nut Roll
It has strong smell of high-calcium sesame.
The sweet and crispy texture satisfies the taste buds.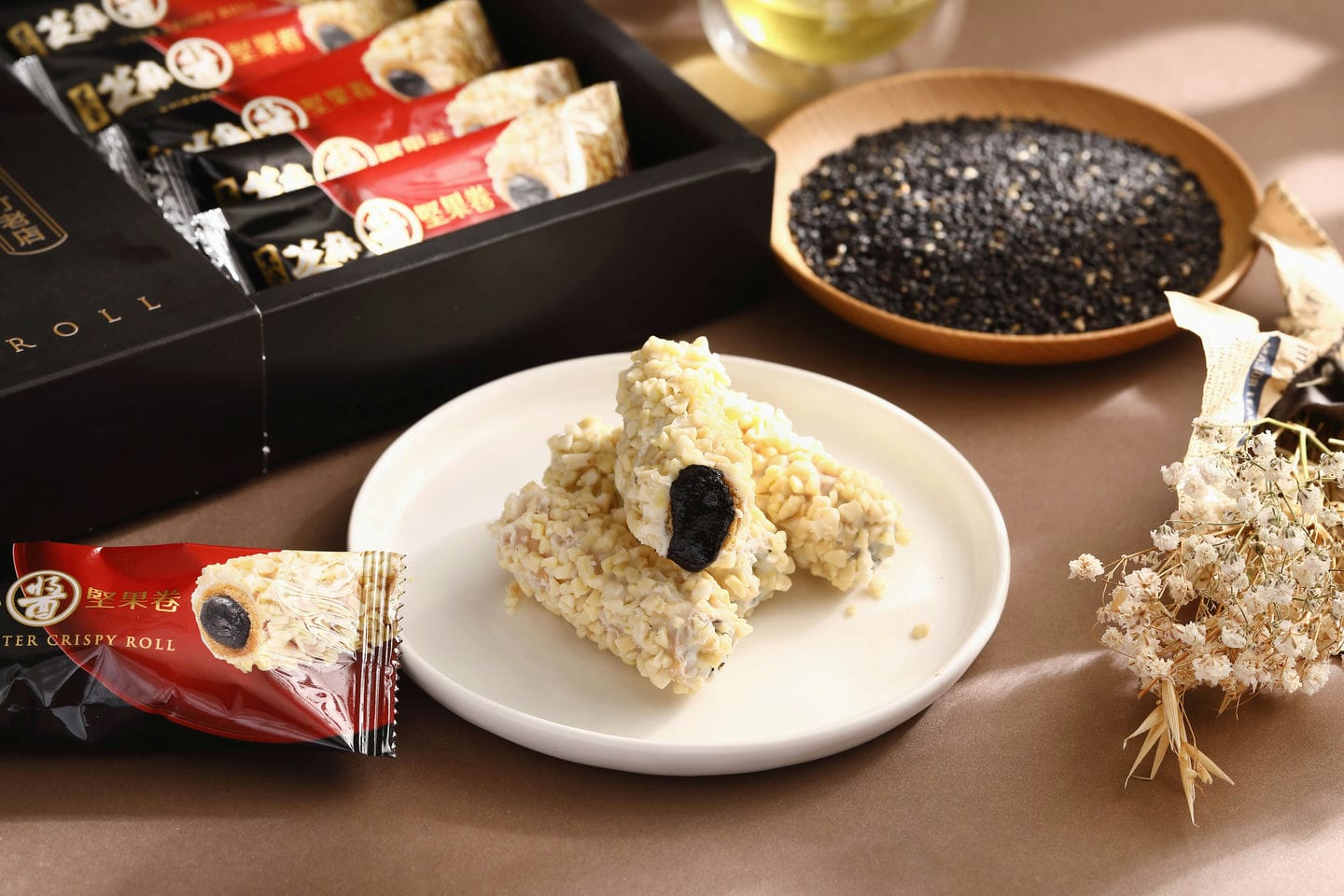 PRODUCTS
Name of Product
:
Sesame Butter Nut Roll
Specifications
:150g/box
Pc/Carton:12 boxes/ctn
Shelf life:6 months
Size:55*28.5*24(cm)

Gross weight:4 kg
Contact Us
: