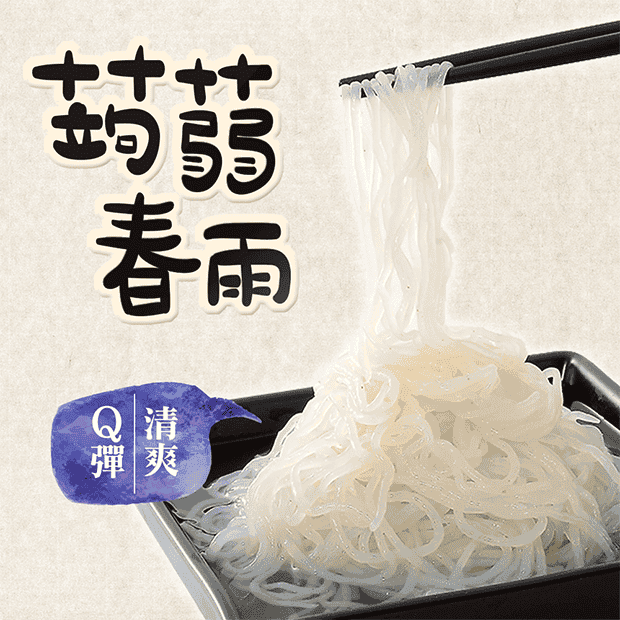 Konjac Glass Noodles

You can eat it in coolness during summer or put it into a hot pot for warmth in winter.

It can be matched with Kyoto cold noodles, European-style salad, fried rice vermicelli with pumpkin, and Taiwanese-style sesame oil chicken soup. The texture is refreshing and al dente. It suits those who love delicious food but pursue a slim figure.
Asahi-Ya Konjac, the maker of magic food ingredient


The world of konjac is transparent and full of possibilities.
It can be shaped and kneaded as well as presented a variety of appearance based on your imagination.
Through proper cooking methods,
konjac will make a sensation to your tastebuds; it is delicious and can protect your health.
The magic powder is definitely beyond your imagination.
Asahi-Ya, the expert that understands devil's tongue the best.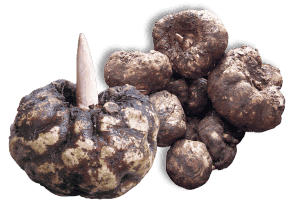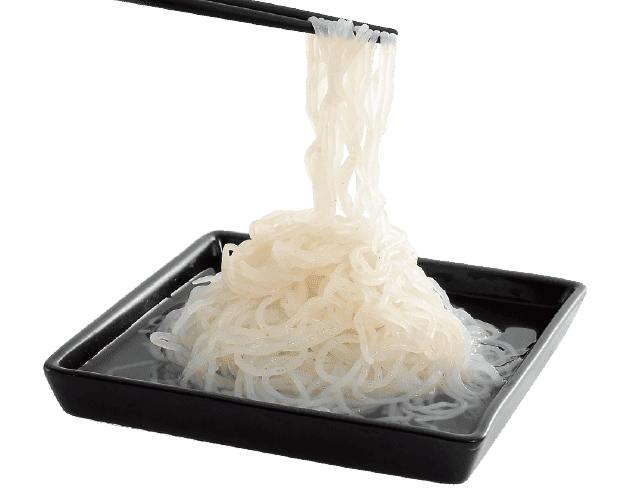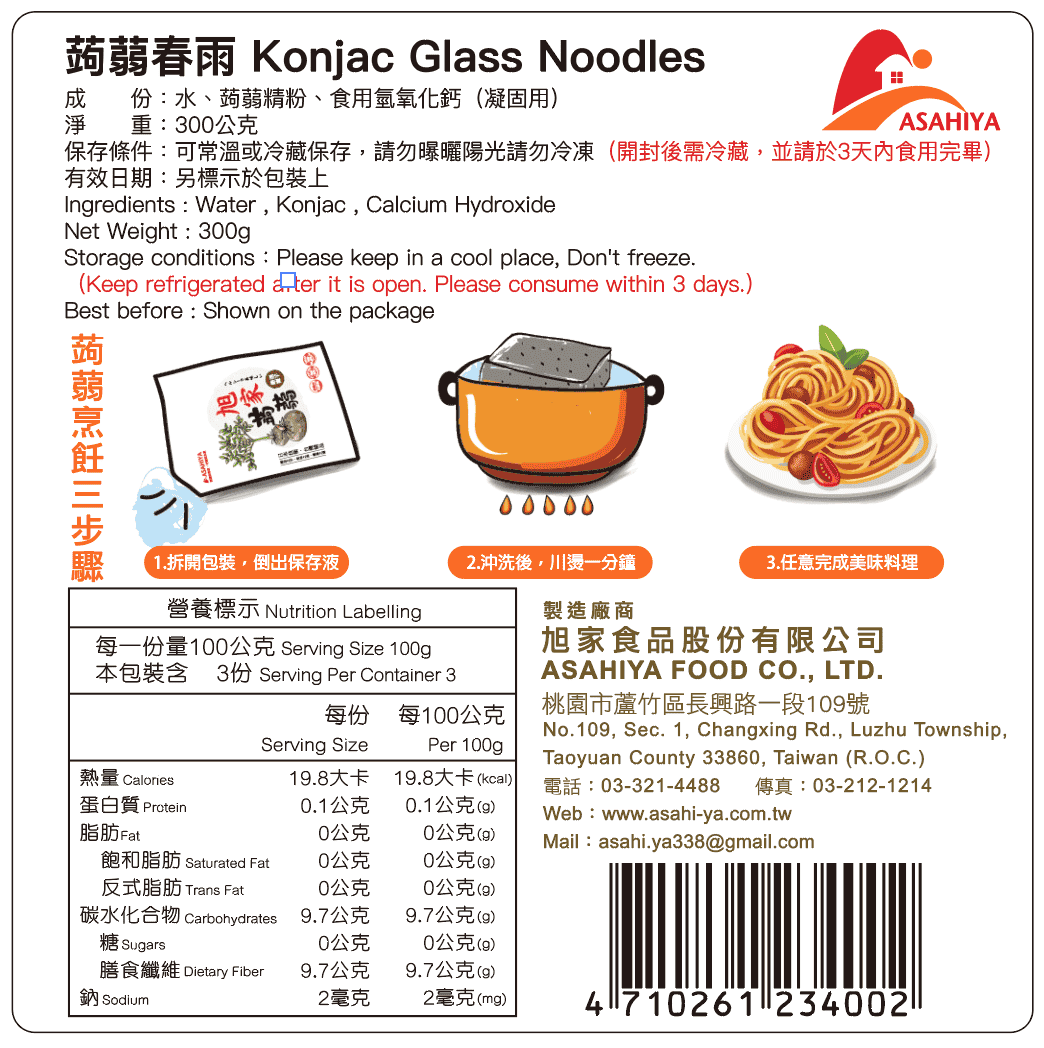 PRODUCTS
Name of Product
:
【Asahi-Ya】Konjac Glass Noodles
Specifications
:300g/bag
Pc/Carton:28 bags/ctn
Shelf life:12 months
Size:34*27*18(cm)
Gross weight:12.5kg
Contact Us
: