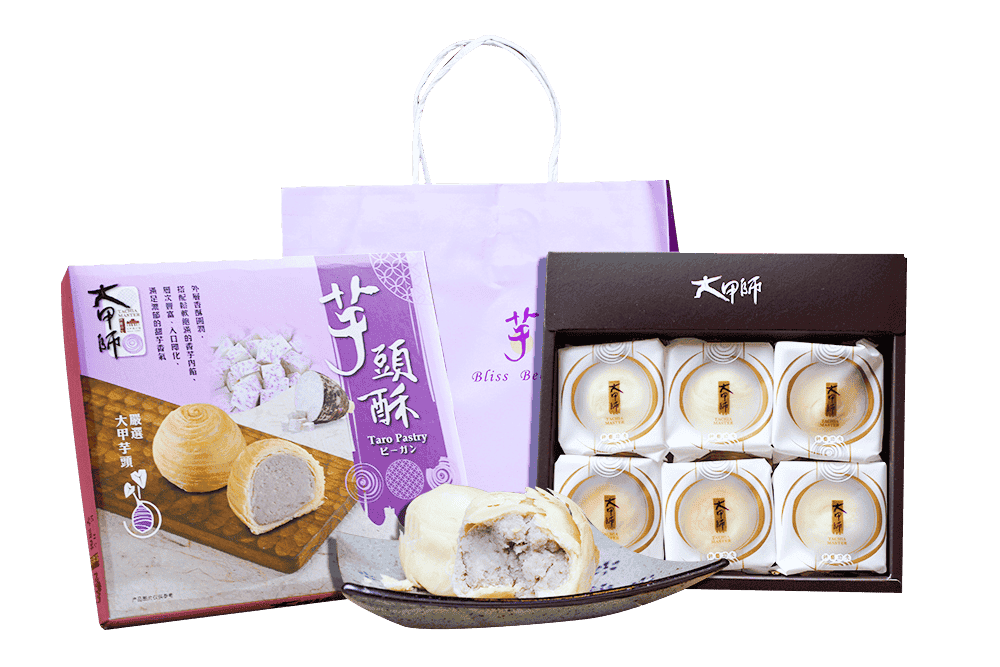 TARO PASTRY
Tachia taro pastry has importance in the pastry of Taiwan. Being one of the most well-known disserts of Taiwan, a designated souvenir for all travellers. Any one who likes taro must not miss this classic taste of original taro.
All-natural, without artificial flavoring
Healthy, safe to eat, this is a product for both adults and children to enjoy
Maltose, trehalose and granulated sugar are all utilized with the golden ratio in mind,
sweet but not greasy, thick but melts in your mouth,
using the essence of 100% of original Tachia Master taro.
Natural color; sweet but not greasy
creating a low-calorie but high nutrition tasty taro crispy
Not only so, there are five benefits for eating taros:
Cleanse and teeth decay prevention Strengthen your immune system
Excessive body sodium excretion
Blacken hair for beauty
Invigorating your organs and replenishing energy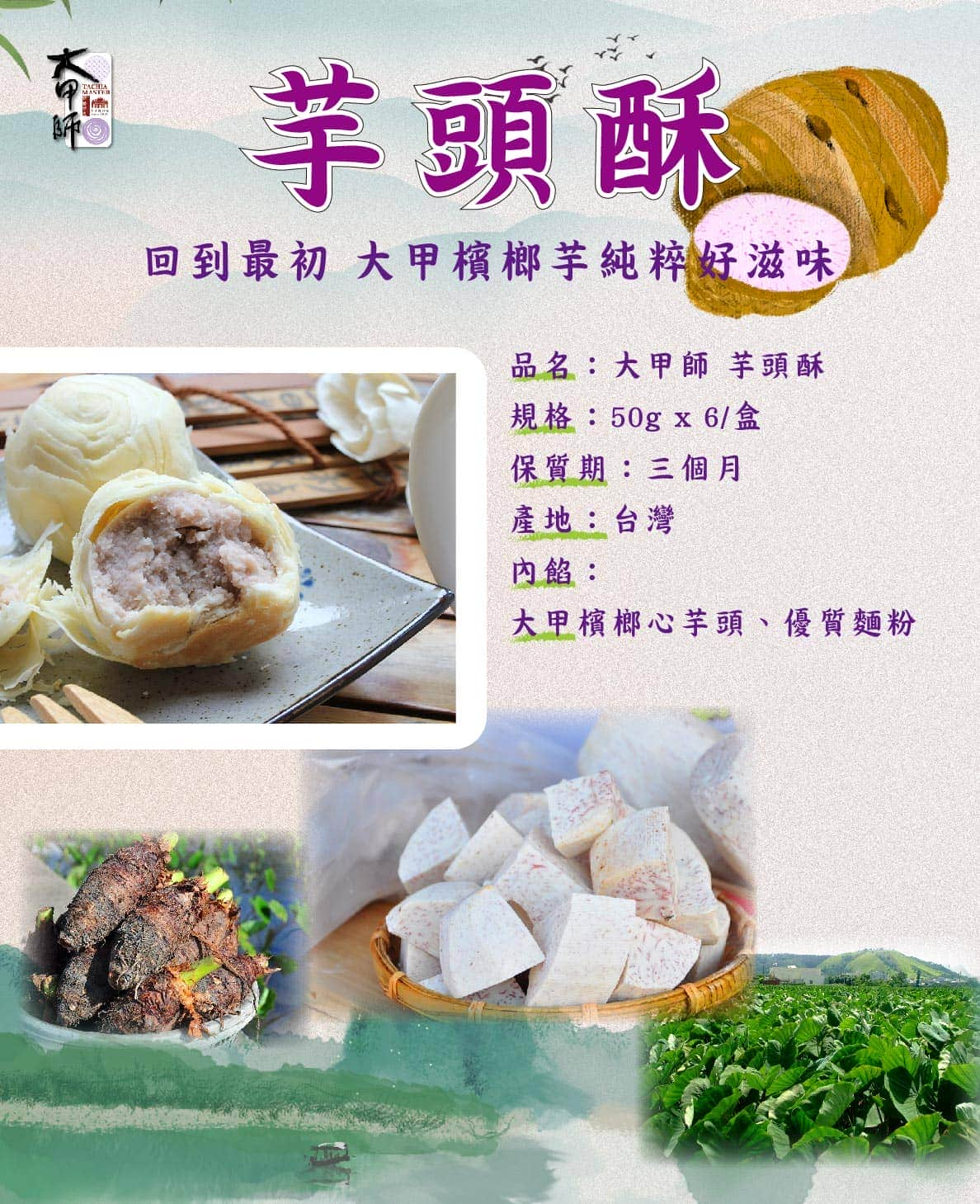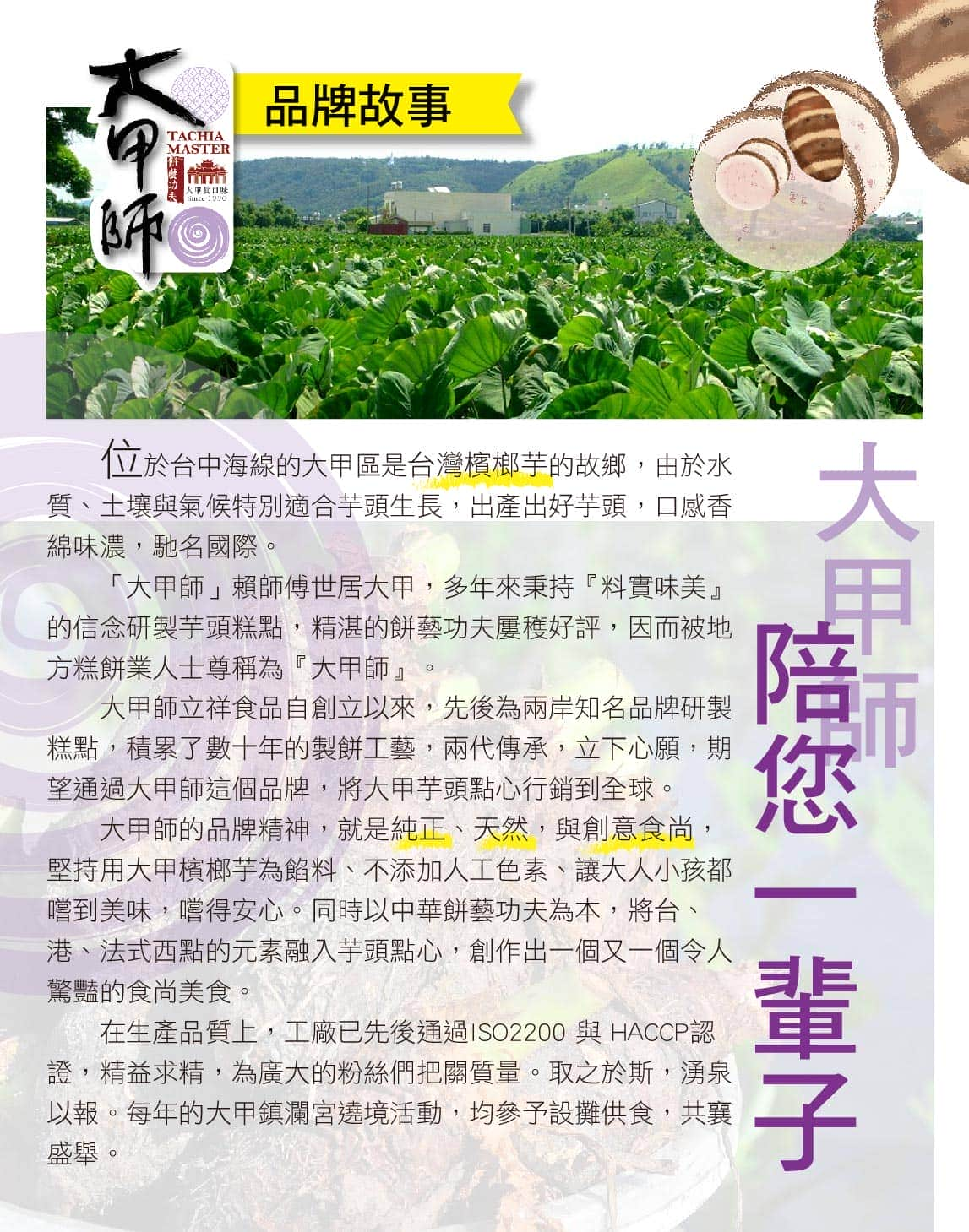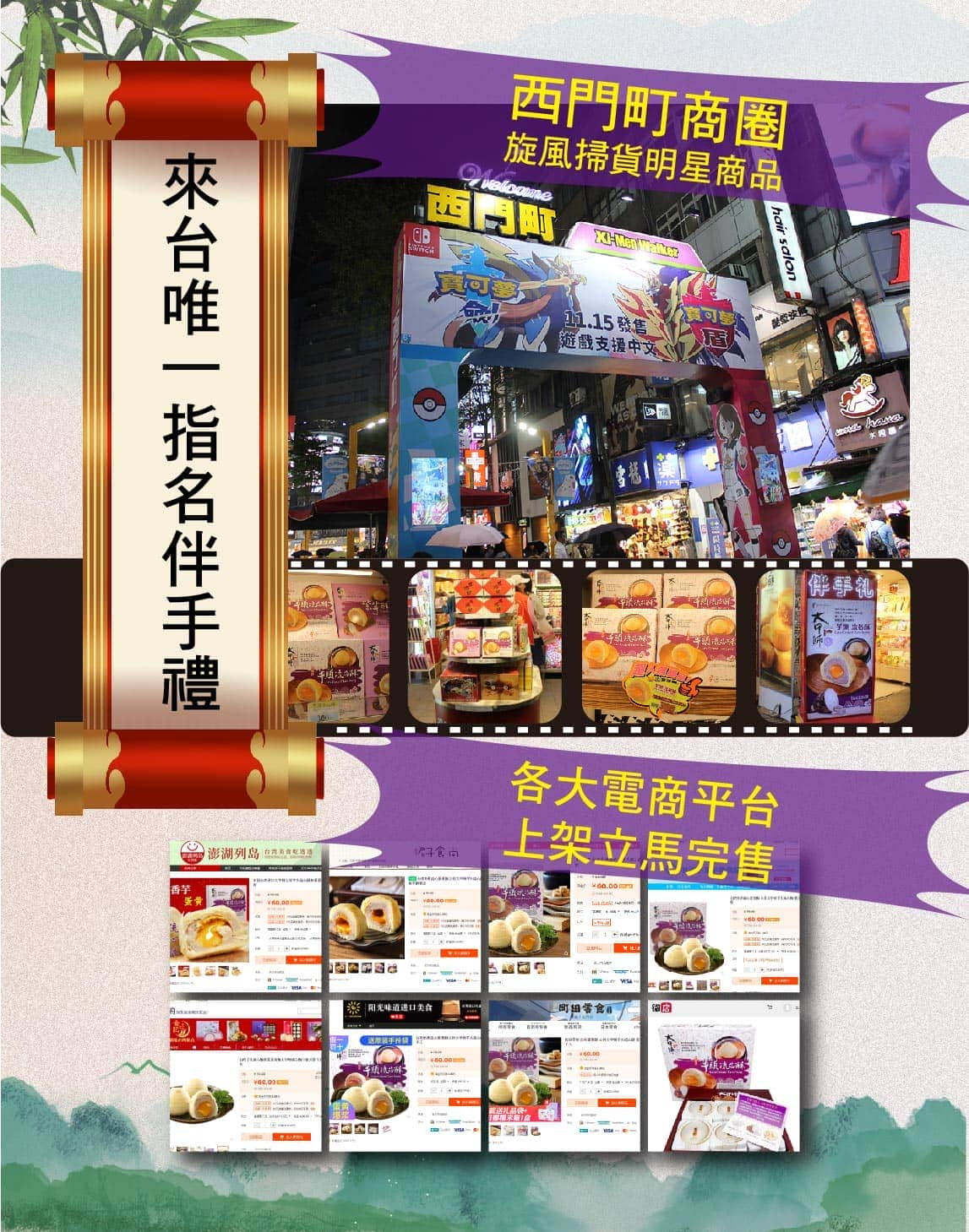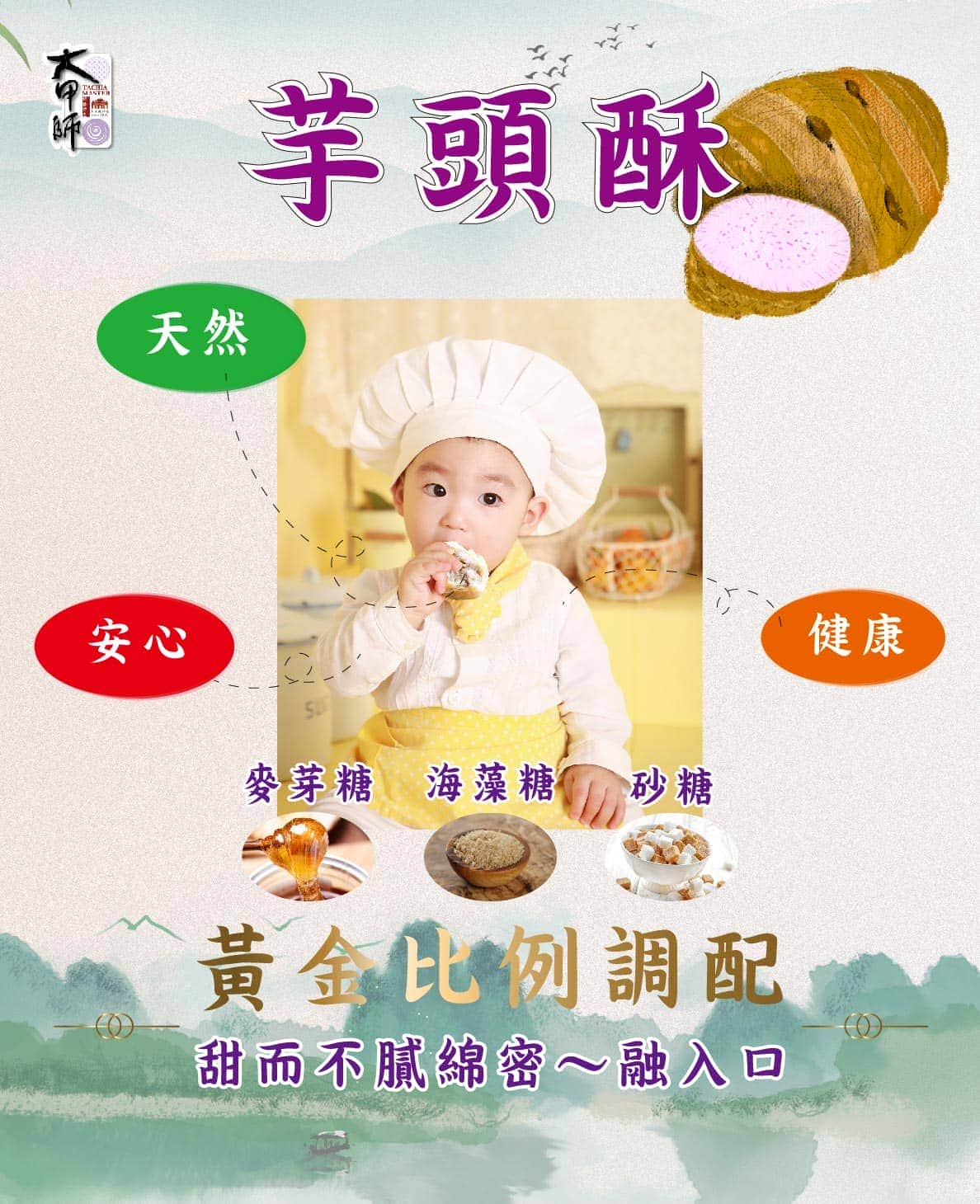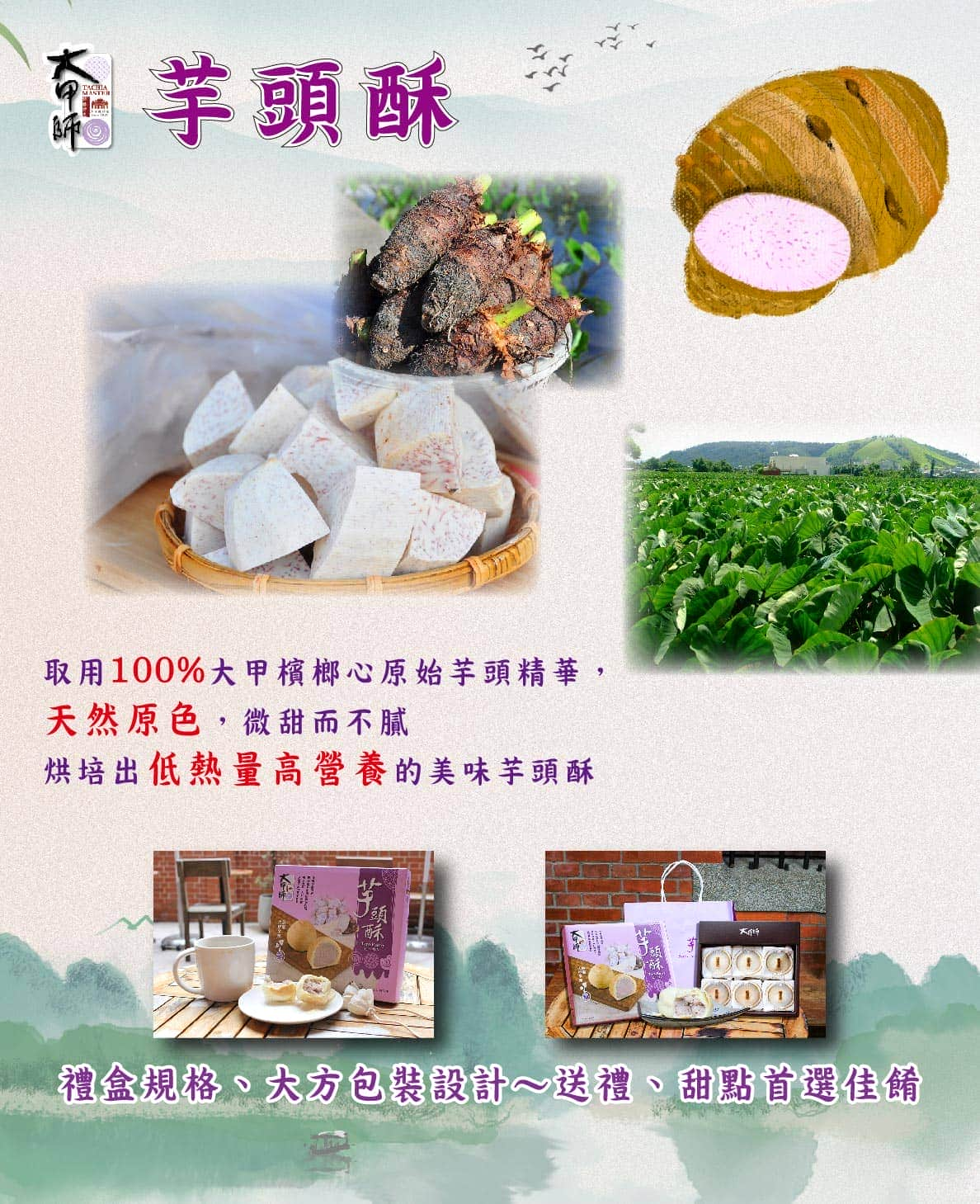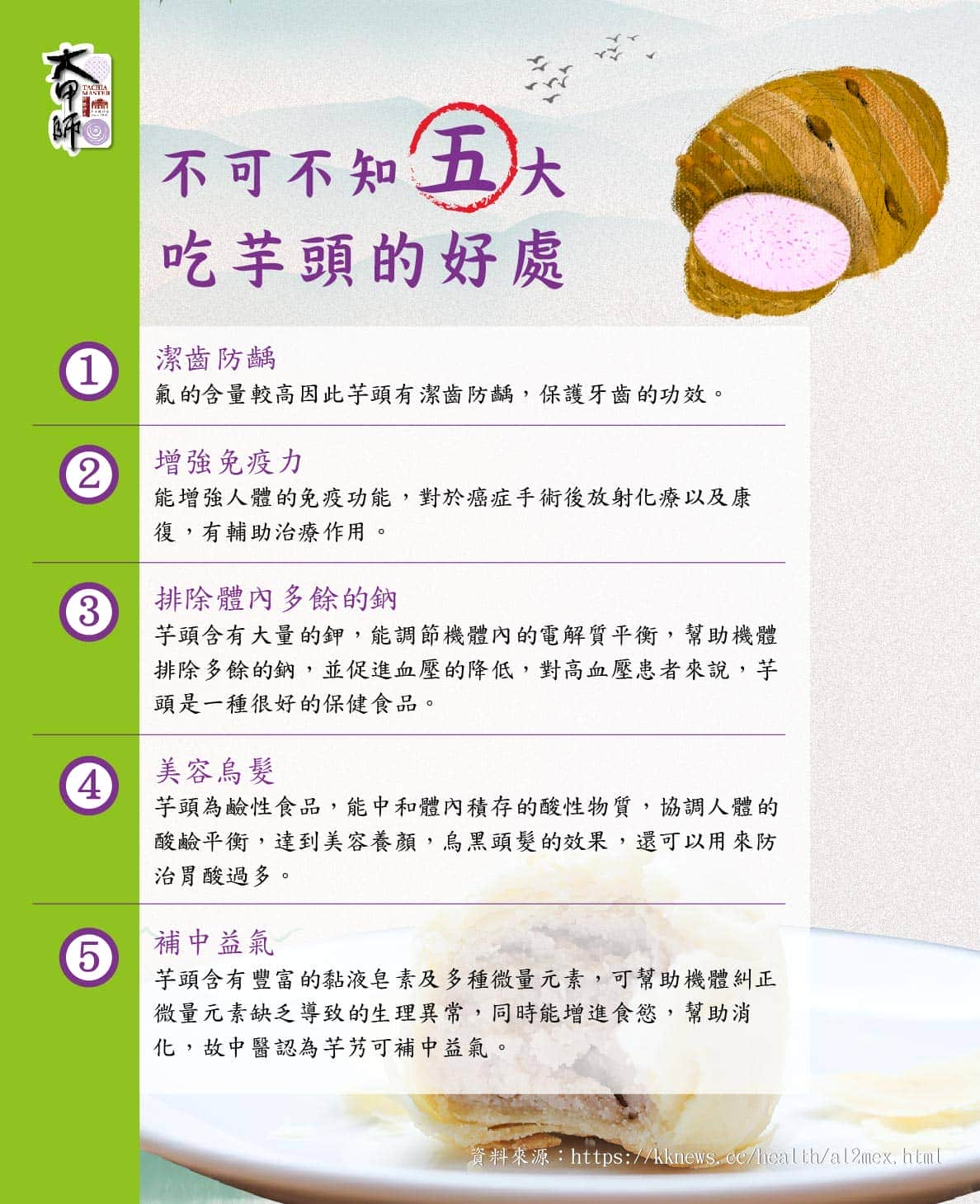 taro filling 【Taro、Sword Bean、maltose、sucrose、glucose、Soybean oil、Trehalose、powdered milk、salt、Sweetener (D-Sorbitol 70%)、spices【spices、Propylene Glycol、Sweetener (D-Sorbitol 70%)】、Titanium Dioxide】、flour、anhydrous butter、sugar、Food coloring (Cochineal Red A、Erythrosine、Allura Red AC、Brilliant Blue FCF)、spices(sodium 2-(4-methoxyphenoxy) propanoate) 、Potassium Sorbate(preservative)

Allergen:
The product may contain dairy or gluten that may induce allergy.
Consumer with food allergies and food sensitivities, please read ingredient statement carefully.

Ingredient:
Store in a cool dry place,away from sunlight
PRODUCTS
Name of Product:
【Tachia Master】TARO PASTRY
Specifications
:50g*6/box
Pc/Carton:24box/ctn
Shelf life:3months
Size:63*46*25(cm)
Gross weight:13.5kg
Contact Us
: