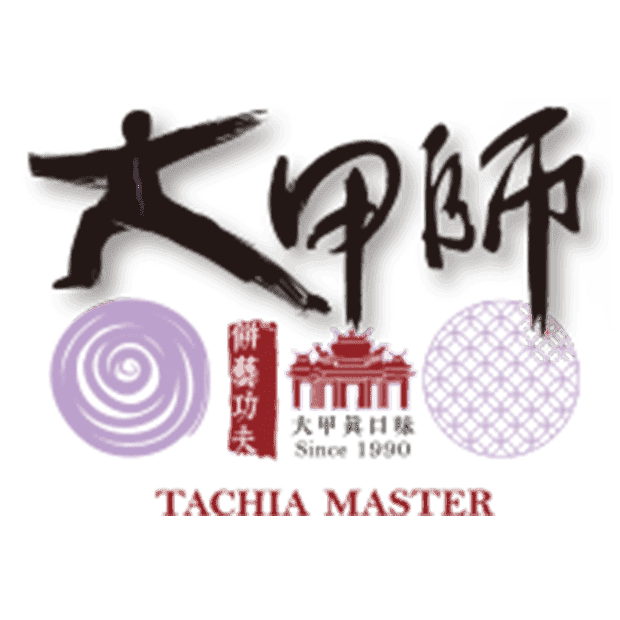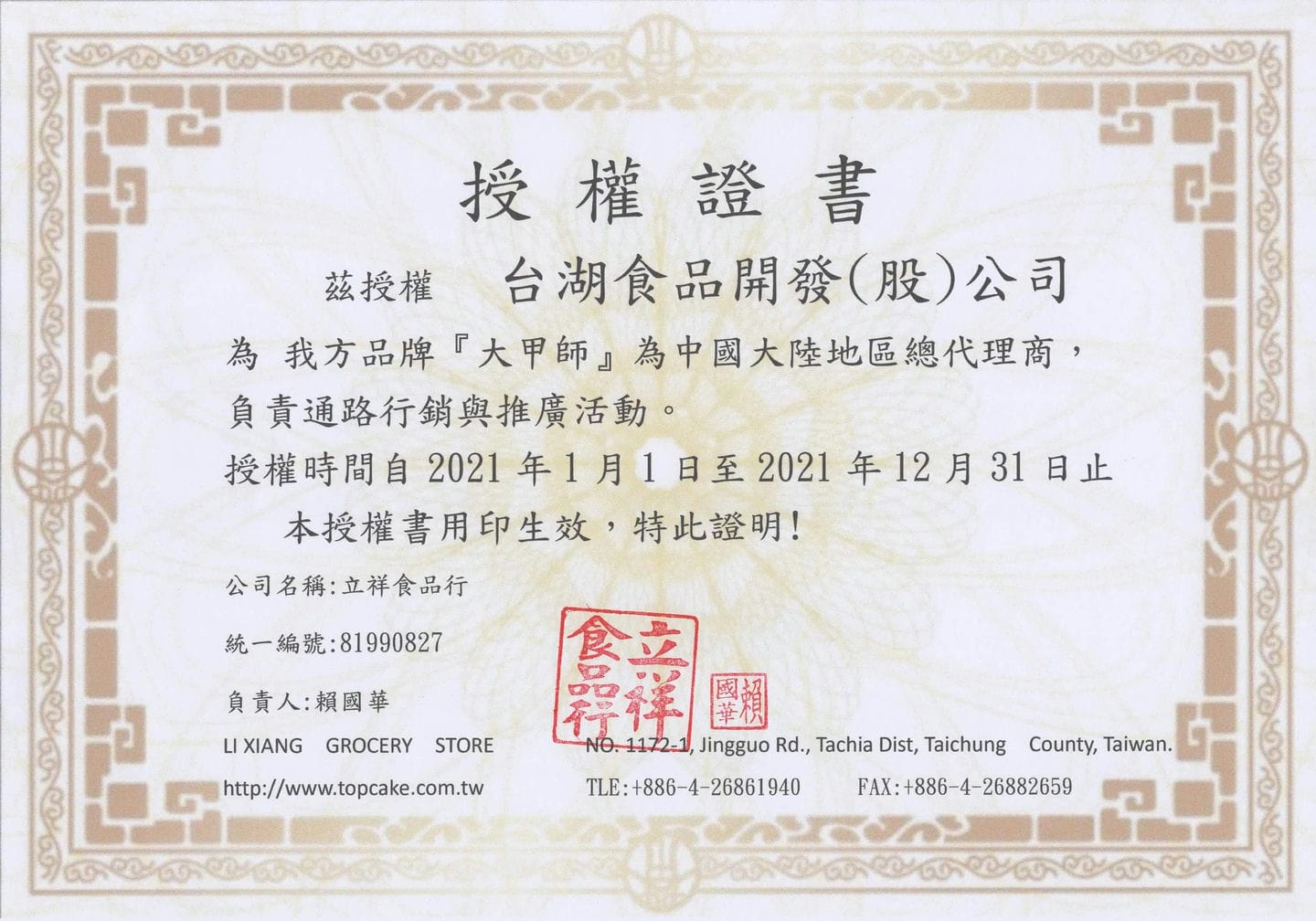 A Concerto of tasty and authentic
--Tachia Master
Andre Chiang,who was praised by the Time magazine for creating the "greatest food in the Indian Ocean region,Once said that,"when thinking about the recipe,the best performer is the ingredient."The Ingredient is the winning key,as not only does it decide the fiavor,it also holds the secret of the true quality of the land. Li Xiang which holds the same standard on the quality of ingredient uses the Dajia Taro to create the authentic Fiavor for our tongue.

Li Xiang was established since 1990. It was the period when the economy was taking off. Among all traditional pastries brands, Li Xiang developed its own brand with the belief in :authentic ingredients andtaste",and perfectly presents the taste of the taro from Dajis region.That's why when serving the pastries from Li Xiang on the dining table or office,one is able to enjoy the simplest,but also the most heart-warming pastries.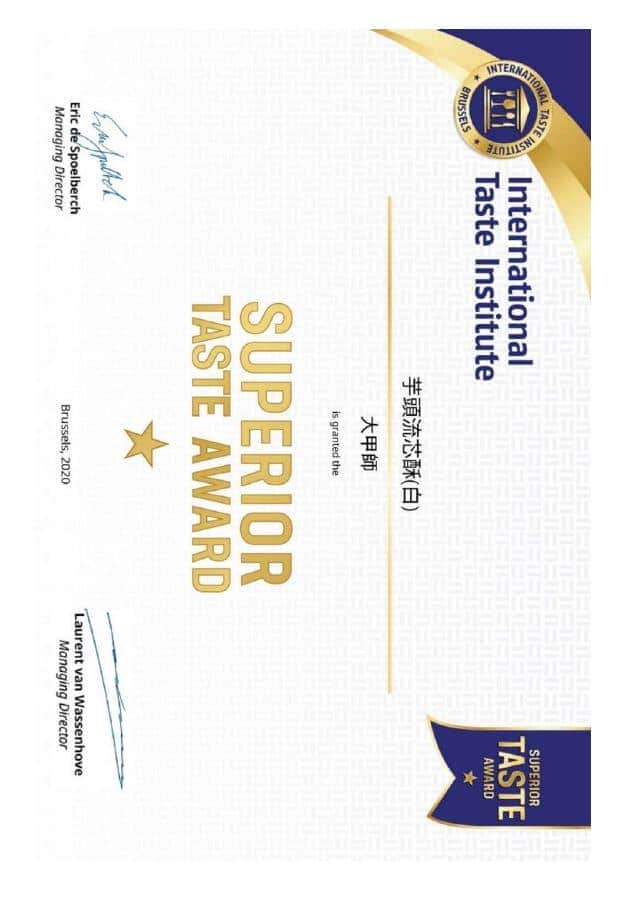 (大甲師品牌芋頭流芯酥榮獲iTQi比利時風味絕佳獎星級殊榮!)

Simple but not easy
When all the social minimalist lifessist lifestyle,"esploring taste seems to become another fashion to practice "simplification."The brand" Tachia Master ,"using the tarofrom Dajia region as the main ingredient,is the top item of Li Xiang .It uses taro as the main taste, and bringing the domestic agricultural product on the international environment,the water quality, soil and climates in Dajia,no wonder the Tachia Master taro series have unique textore and flavor: if you chew it slowly,you could feel the taste layers and the characreristics of the taste ingredients. Moreover,since Tachia Master was developed, it has integrated the elements of Chinese and Western pastries form Taiwan,Hong Kong and China on the basis of Traditional Cake Chinese pastry crafts-arts.The excellent pastey often wins the praises, And Li Xiang has developed new products for the well-known brands cross-strait.With the decades of experience in pastry, Li Xiang has produced many classic taro pastries that are different from others,satisfying gourmets with the flavor of"simple but not easy."

High standard quality and flavor
Li Xiang ,keeping the brand spirits of the pure,natural and creative from the Tachia Master ,insists on using the taro from the locals as filling, high quality natural butter from New Zealand,and Trehalose from Japan to make delicious and safe products, so the customers could eat without worries. During the procedure, the plants acfieved the international standards of ISO 22000 and HACCP. We kept track of the raw ingredients,weighted and stirred according to the SOP. Furthermore, from the handmade principles to the modern cooling technology, we apply the high-quality production management, and building up a new model for an old brand, together with the skill of 30-year pastry master,compose a new Concerto of delicionus pastries.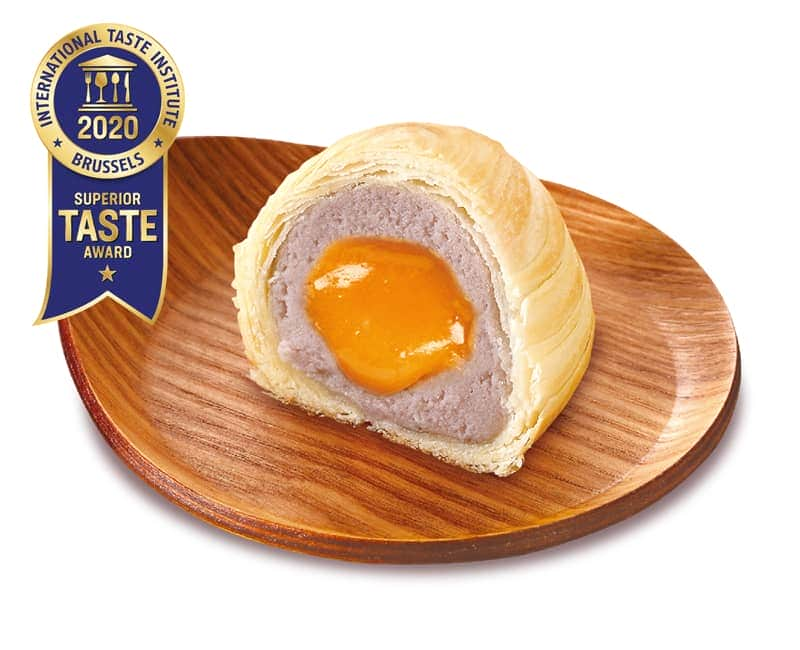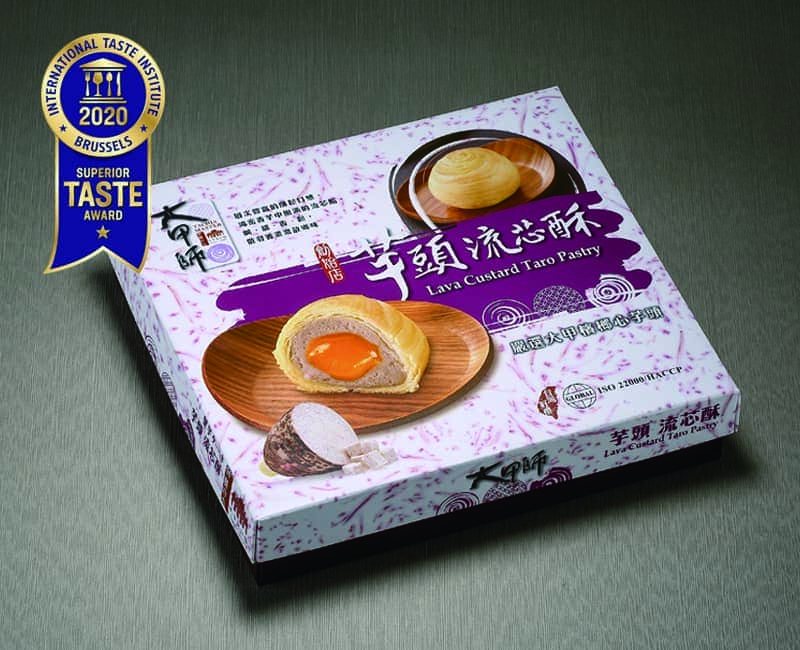 (認明大甲師芋頭流芯酥)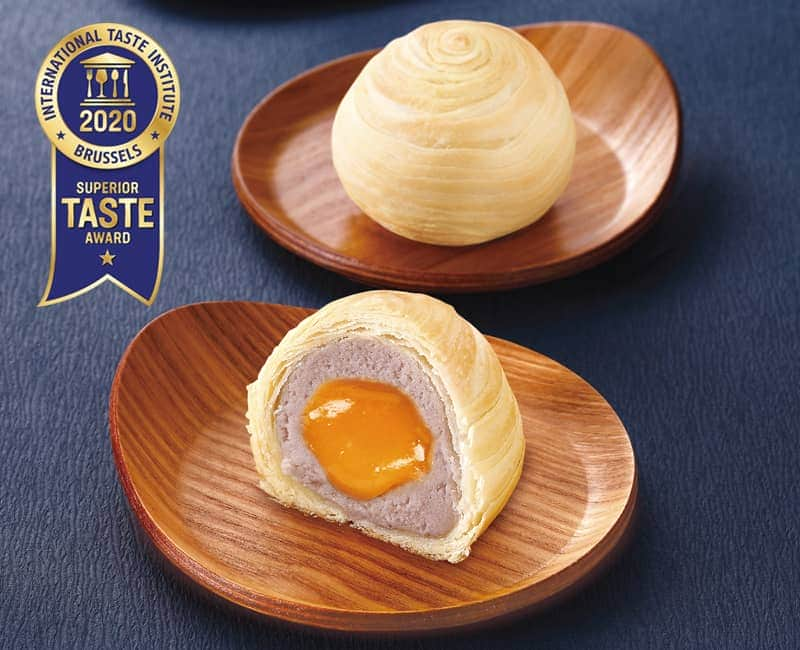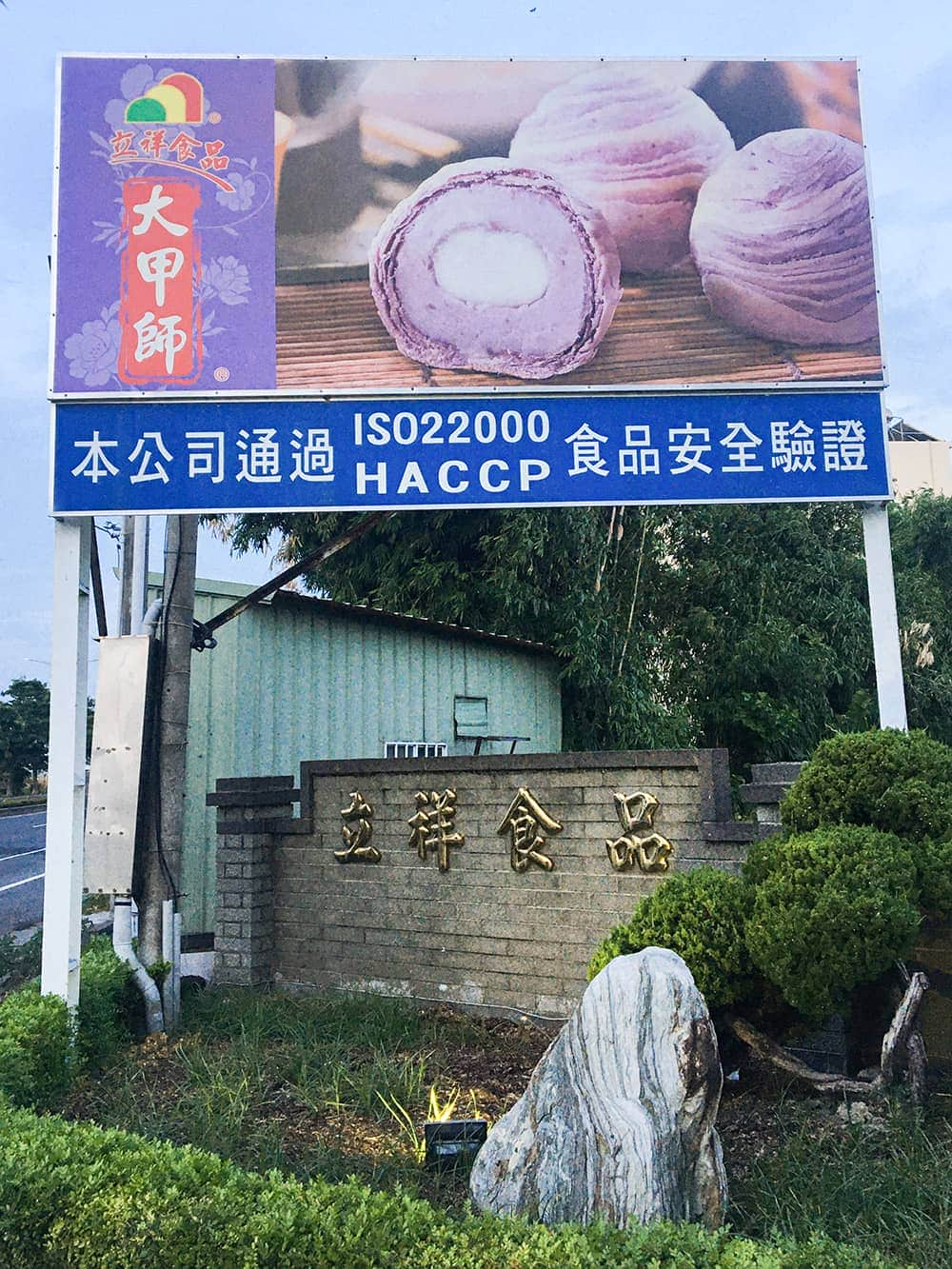 (位於台中大甲師品牌創始立祥食品)


(當季盛產台中大甲檳榔心芋)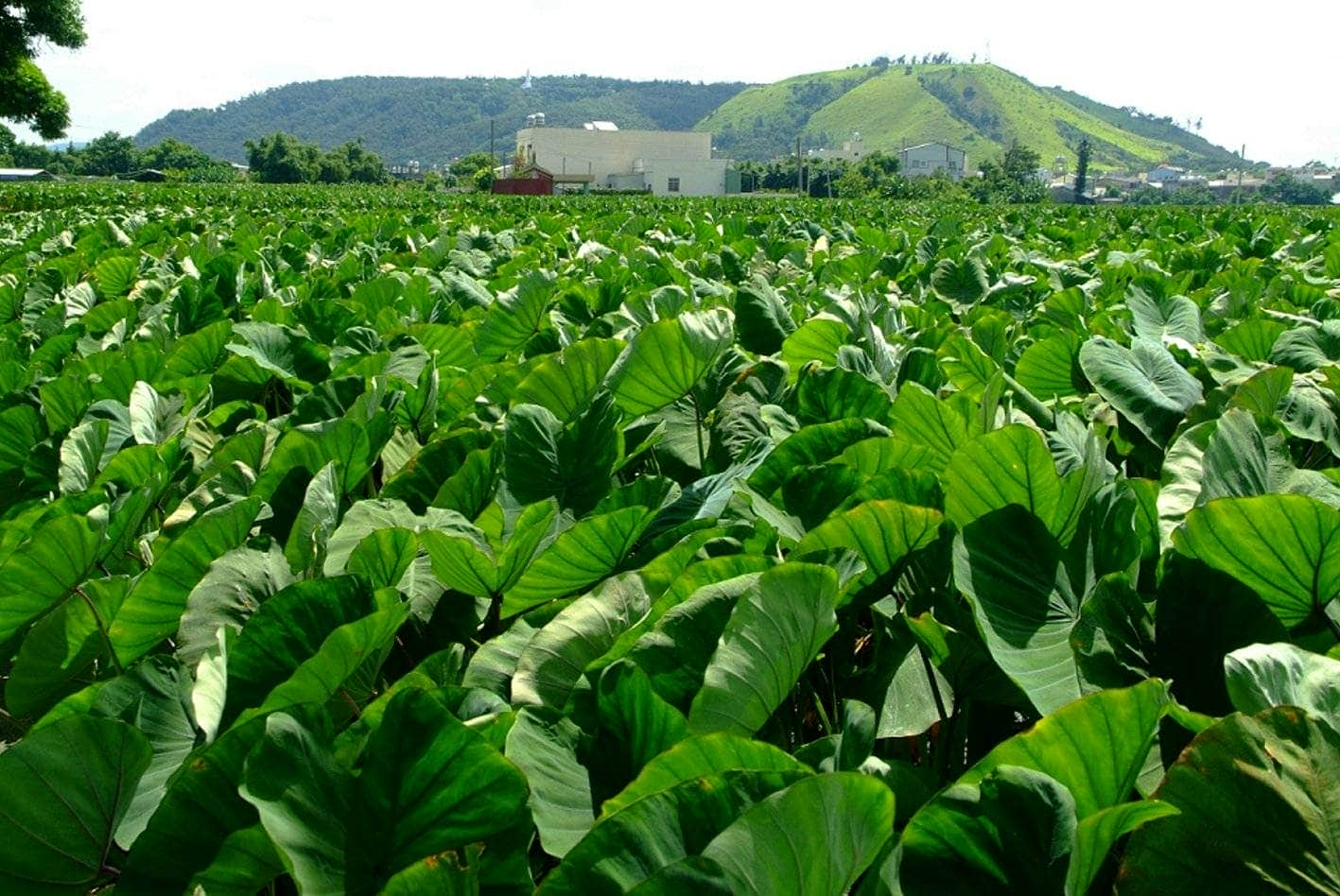 (蓊鬱芋頭田是好吃芋頭酥的故鄉)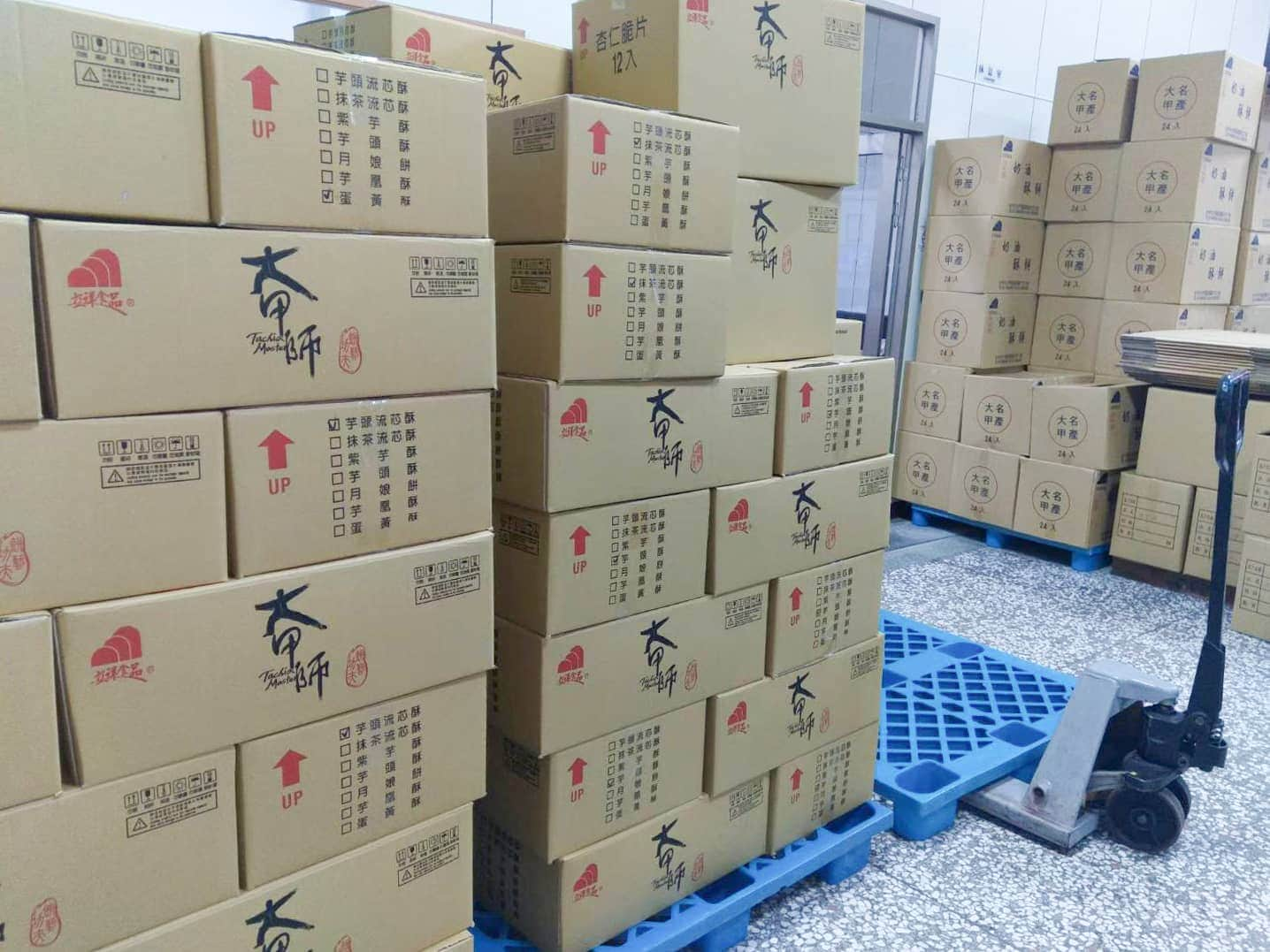 (外銷到世界各地的大甲師糕點)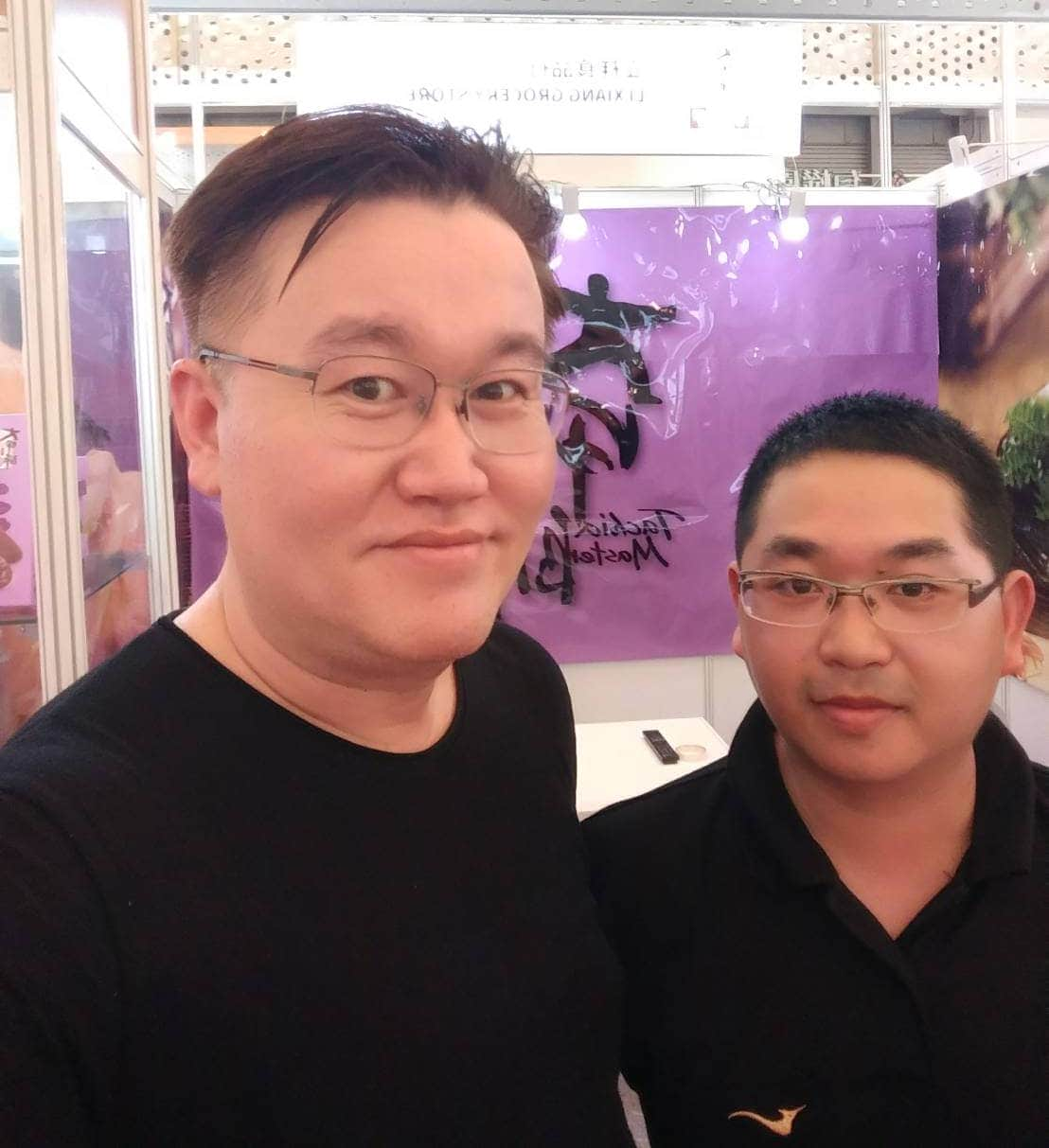 (台湖食品創辦人林總和大甲師創始人賴師傅)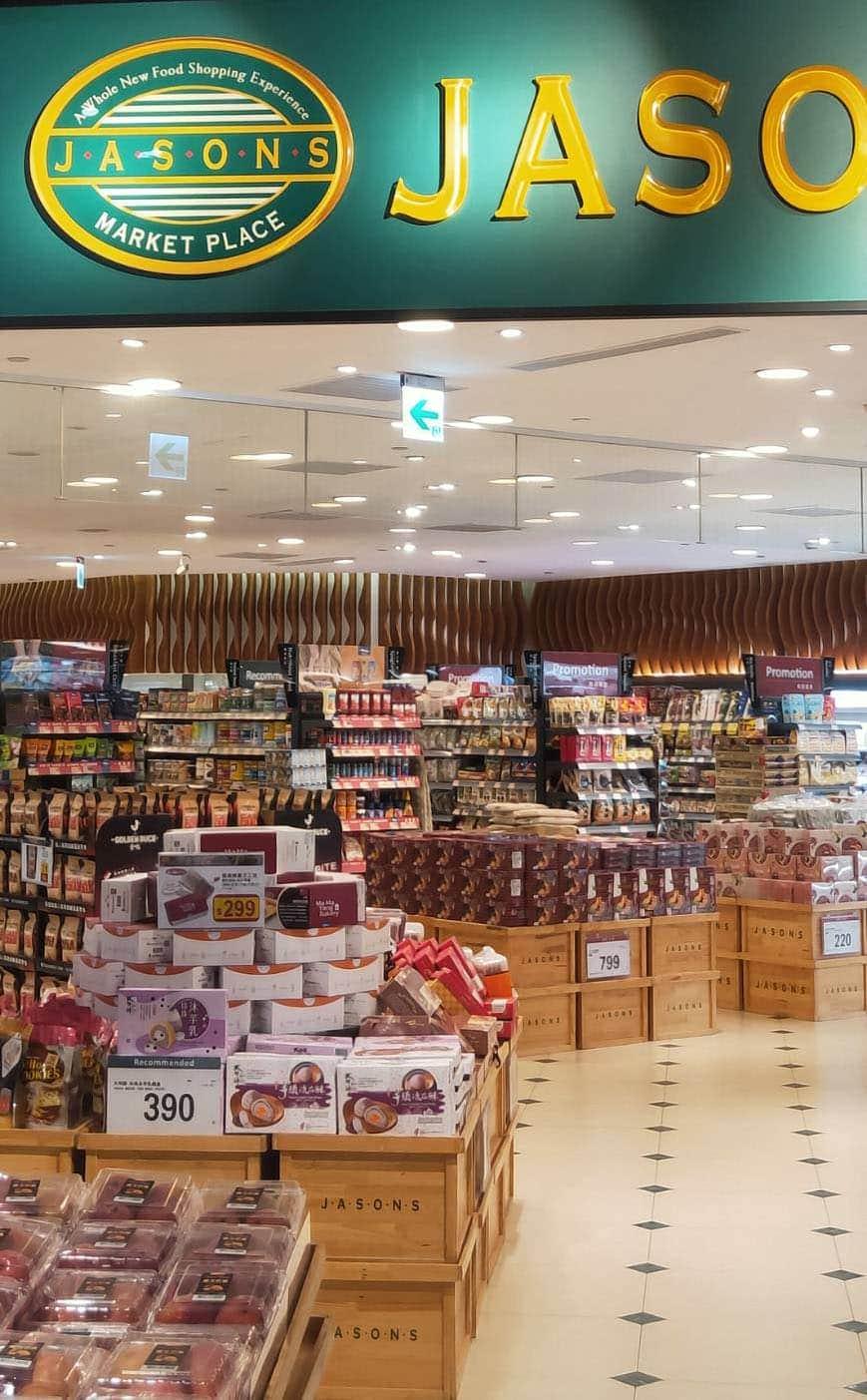 (大甲師芋頭流芯酥和珍珠沐芋乳於JASONS MARKET PLACE設櫃陳列)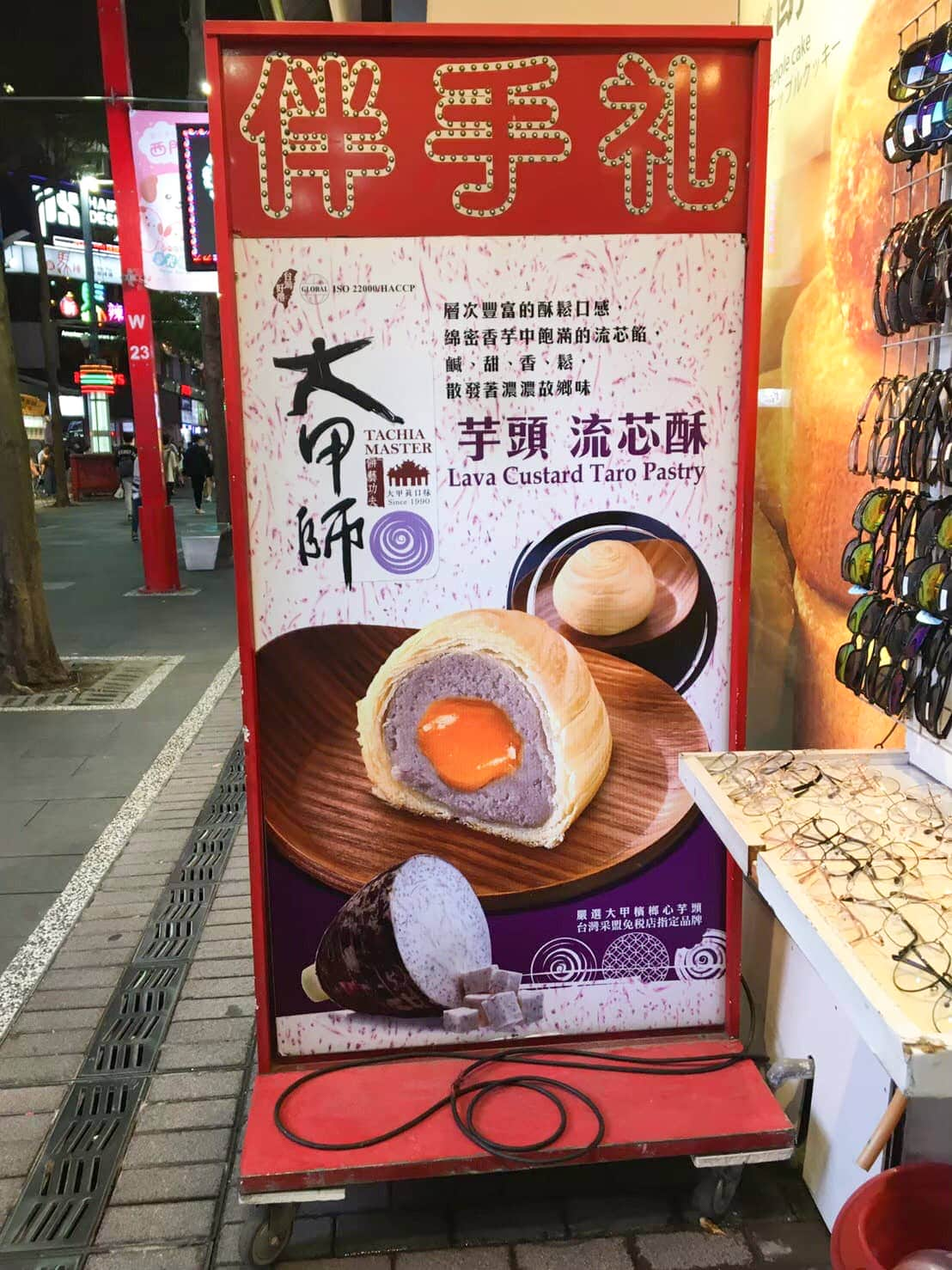 (台灣觀光重鎮台北西門町是旅客必訪聖地)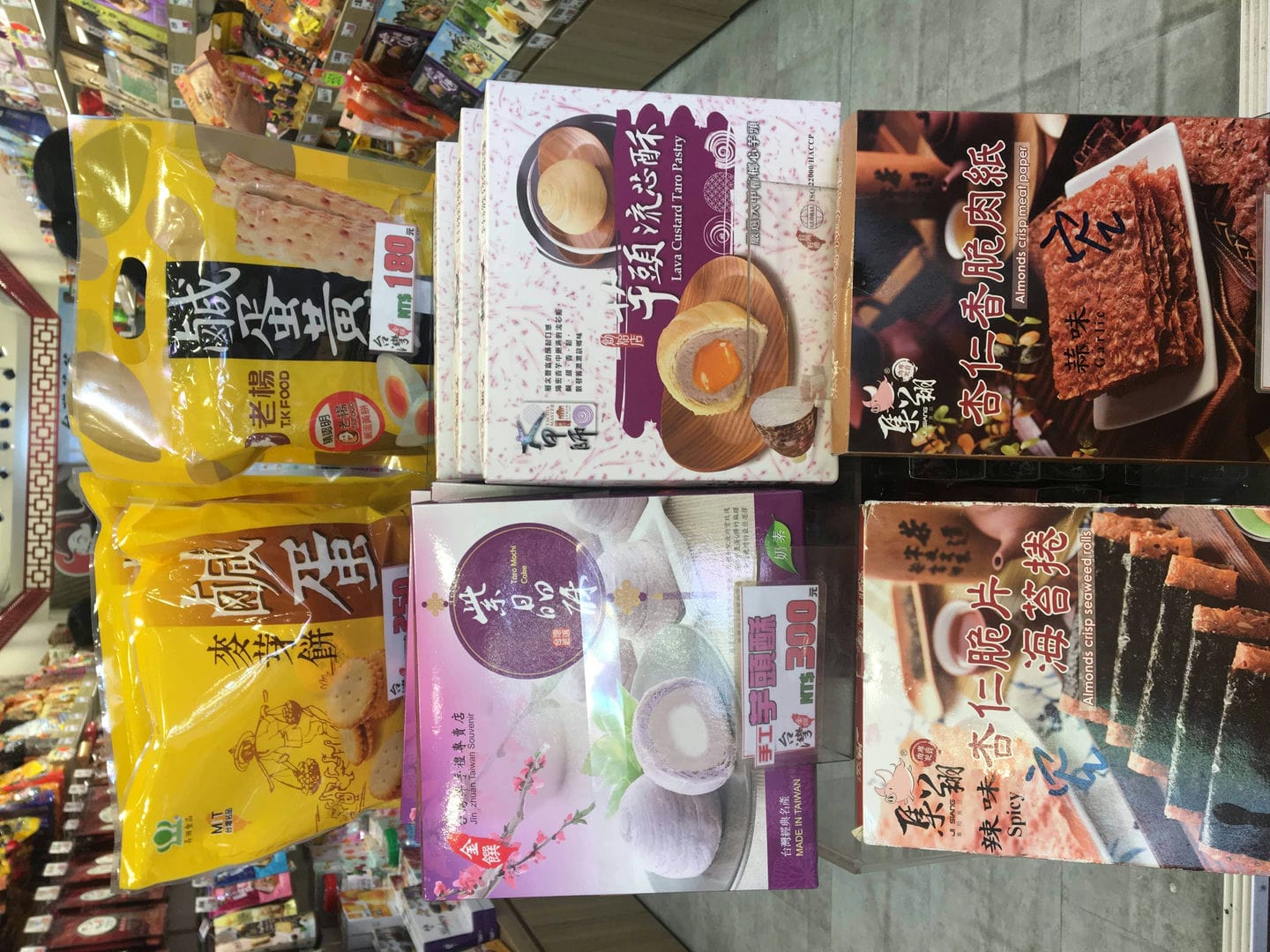 (大甲師芋頭流芯酥更被選為最受歡迎伴手禮)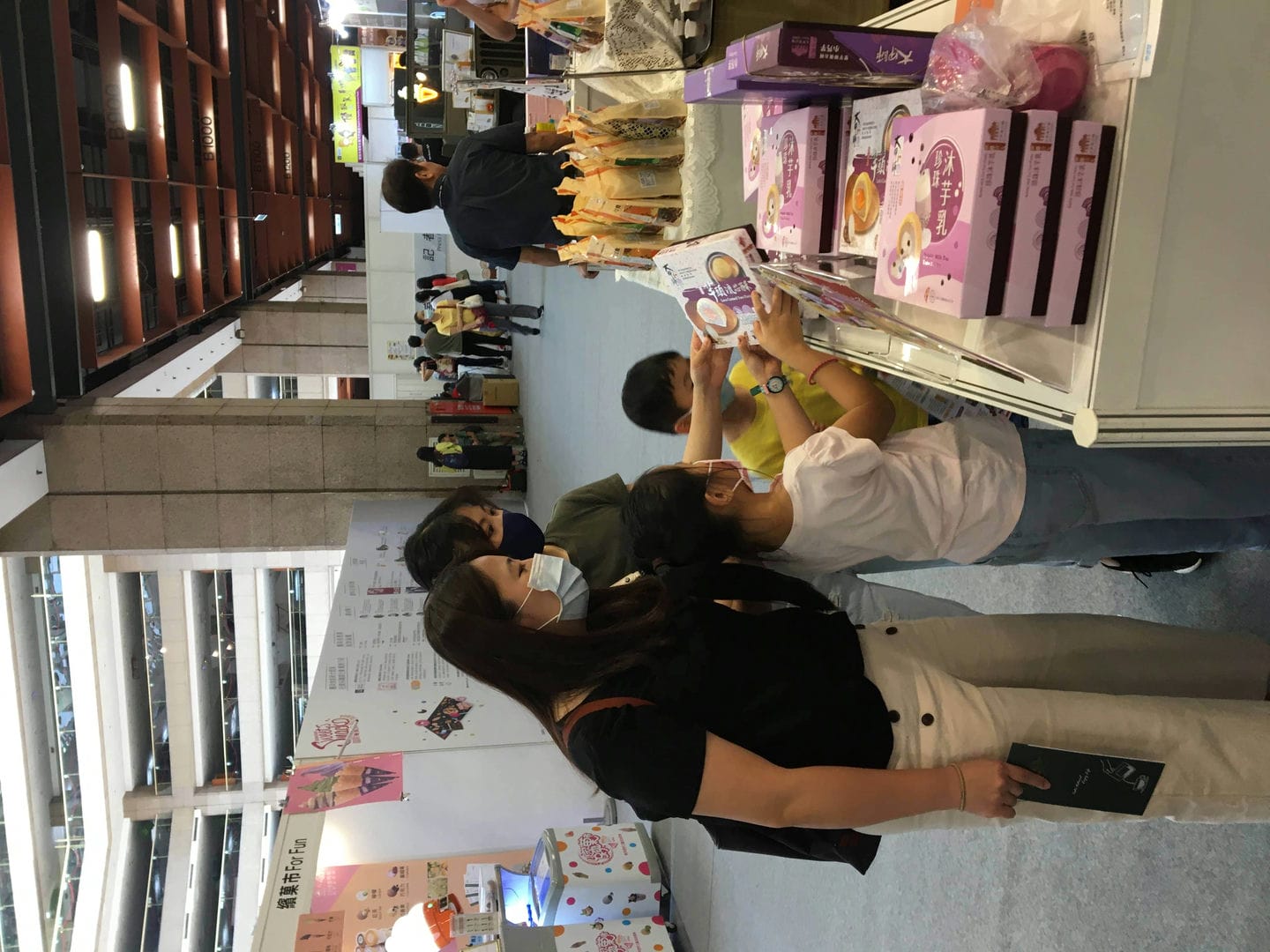 (2020年舉辦於台北世界貿易大樓1館的國際零食展)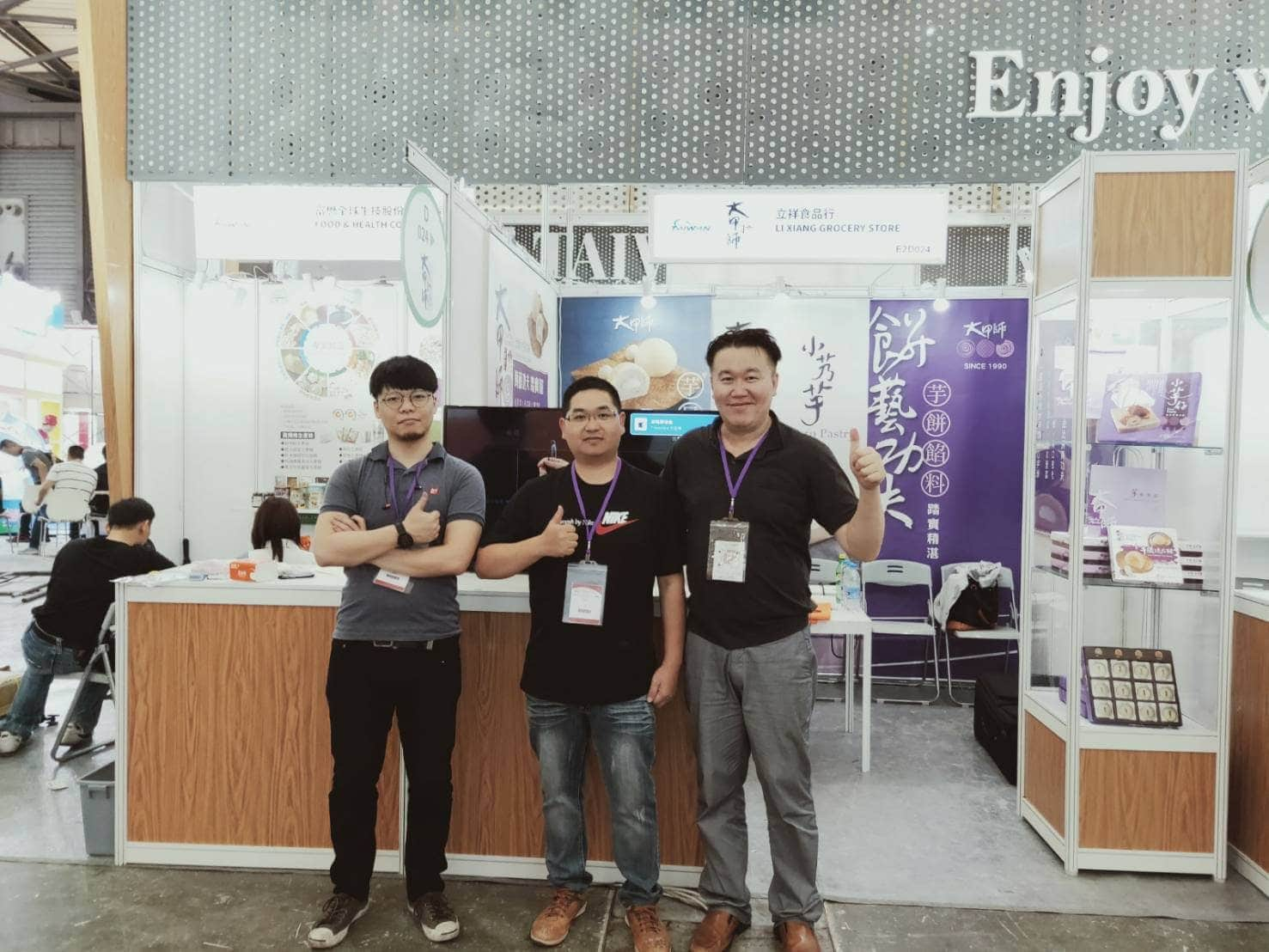 ---
Contact Us: